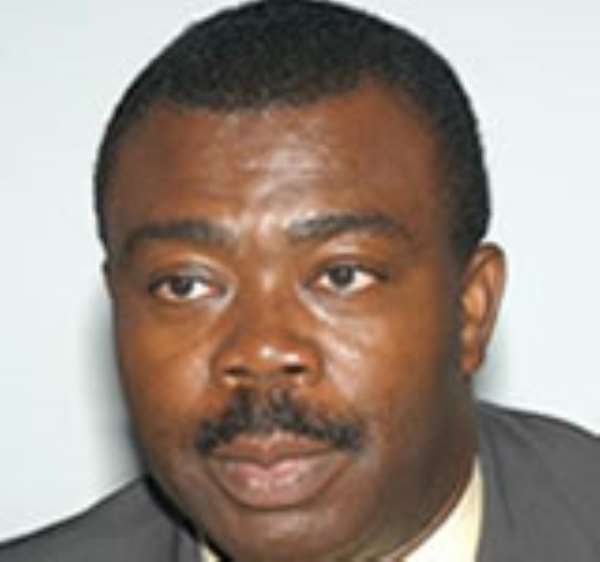 The Environmental Protection Agency has warned residents in Accra of an increase in cases of respiratory tract infections, headaches and cancers, this is due to the indiscriminate burning of materials, particularly plastics in the open spaces.
Acting Deputy Director, Environmental Quality Department of EPA, Esi- Nana Neequaye Tetteh who made the disclosure, said the ambient air quality within the city was increasingly being polluted due to constant open space burning of all sorts of materials within residential areas.
"The worst destruction to the air currently is from vehicle emissions, which is really affecting the health of a lot of people living around major roads such as Kaneshie First Light and East Legon due to the huge emissions," she said.
She made this known to the Minister of Local Government, Rural Development and Environment, Stephen Asamoah Boateng who was on a visit to the EPA to interact with staff and acquaint himself with the working environment of the EPA. She stated that studies carried out by the EPA within some selected areas of the Metropolis had revealed some level of air pollution.
The level of particulate matter within the ambient air was quite high and was seriously affecting human health, hence the need for caution.
She said since the phasing out of leaded fuel in Ghana, levels of lead in the blood had reduced, but stressed for the reduction of vehicular emissions to make the air suitable for human health.
Mrs Neequaye Tetteh said the EPA had acquired equipment for the testing of vehicular emissions for volunteers until December when the funding of the exercises by the United Nations Environmental Programme would elapse.
Praising the EPA for its work, Mr Asamoah Boateng urged the staff to endeavour to pass over the results of their research finding to the public in languages that they could comprehend, instead of leaving it in the scientific jargons that are understood by very few people.
He said it was unfortunate that people equated environmental issues to sanitation problems attributing this to the rise in sanitation concerns within each district in recent times.