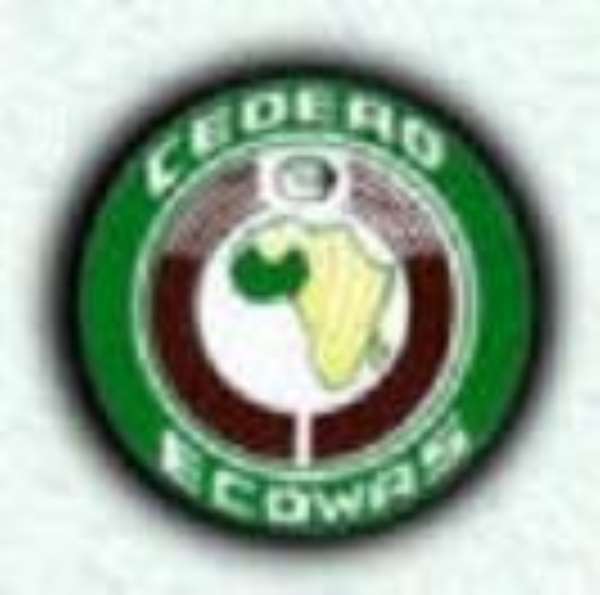 The ECOWAS Council of Ministers has made recommendations for the finalization of the restructuring of the Community's institutions. To this end, the Executive Secretariat is to be transformed into a nine-member Commission composed of a President; a Vice President and seven Commissioners, a statement issued yesterday by the ECOWAS Secretariat and made available to the Ghana News Agency GNA) in Accra said.
The statement said the system that had been adopted provided for a well-defined rotation scheme to ensure a predictable, transparent, equitable and smooth replacement of the Commissioners.
It said the transformation into a Commission would enable the deepening and acceleration of the integration process. It would also entail the supra-nationality of the organization and the adoption of a new legal regime.
The new structure for the Parliament would enable the institution to be more effective and allow ECOWAS Parliamentarians to fully play their role in the integration process. It said the institutional capacity of the Community Court of Justice was enhanced.
The Court has been restructured to ensure that ECOWAS (Economic Community of West African States) has a strong and independent court. Member Countries have also endorsed the recommendations of the experts regarding the implementation of the Community Levy, which is the source of financing Community institutions and programmes.
The statement said the Ministers invited stakeholders involved in its implementation to improve on the collection and management of the Community Levy. It said the Council also expressed concern at the issue of immigrants from West Africa to Europe.
They called for a humane treatment of Africans when they were being repatriated to their countries of origin, recommending that ECOWAS took a deeper look into the matter and proposed a common position and solutions to "this sad phenomenon".