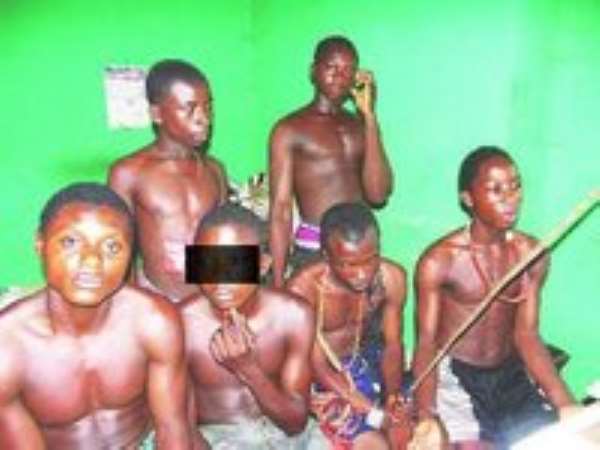 FOR the past two months, the otherwise peaceful town of Asante Mampong has lived under threats from a group of mobile phone snatchers who rob and brutalise their victims.
So frequent were their attacks that residents of some areas of the town lived under a self-imposed curfew, staying indoors after 6 p.m.
Last Saturday, however, the Mampong Police swooped on the gang and arrested six, including two teenagers, believed to be behind the harassment of residents.
The police told the Times that for some time now, residents in and around the Old Filling station, University Campus Junction, Nsuta Junction, Mampong Babies Home and the Methodist School Park areas neither leave their homes nor return to them after 6 p.m. for fear of being attacked by robbers who brutally assault their victims with knives, cutlasses and pistols.
Chief Superintendent Augustine Gyenning, Mampong Divisional Police Commander, said in an effort to restore sanity in the area, the Divisional Command undertook a special exercise last Saturday, and arrested the six suspected phone snatchers.
Police said they include three students, Duah Ebenezer, 18, a third year student of Amaniampong Secondary School; a student of Unity International and a pupil of the Methodist School, respectively.
The others are Stingari Kwaku, 24 and Kojo Nornaa, 23, both mechanic apprentices and Awudu Ibrahim, a refrigerator repairer.
Chief Superintendent Gyenning said he got the information on Saturday that some strangers had entered the town and quickly