WHO AM IN CHRIST AND MY MISSION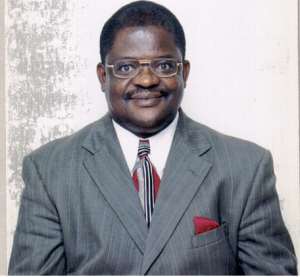 One of my favorite passages of Scriptures is Philippians 2:5-11. The biblical texts show us the humility of Jesus when He began His public ministry. Jesus being the second person of the Godhead humbled Himself in every way to serve sinful humanity. Jesus came to seek and to save all those who were lost. He did not come for those who thought that they were sinless but for sinners. As the Father sent Him, He has sent us. He has sent us to the nations to share the gospel with anyone that we meet. He does not send us without a helper. In fact, on the day of Pentecost, the Paraclete came to empower the disciples to witness for Christ. We have become the beneficiaries of the person and work of the Holy Spirit today. Jesus has left an example worthy of our emulation. He did not come to be served but to serve and give Himself as a ransom for many. My task as a believer and a follower of Jesus Christ is to become like Him in every way. I am to be humble, a servant, and committed to Him completely. I am to build relationships with those who do not know Him. I am to be all things to all people so that I may win some. That does not mean that I have to compromise my conviction in order to share the gospel with others. If it were not for Christ, I don't know where I would be today. Having experienced His forgiveness, love, peace, and contentment, I have to persuade others to come to Christ to taste and see who He is. I cannot keep the good news to myself. I should continue to make Him known. Jesus Christ has made me an heir of His kingdom. He has already paid for the penalty of my sin. I am no longer under any condemnation. As Jesus has empowered me to live for Him and serve Him, I should do the same for others. I should not allow the world to squeeze me to its mold. I should not be conformed to the world. While I live in the world, I should not let the world system influence my life. On the contrary, I should influence many that I encounter for Christ. I am a child of the King of kings and yet I should live a simple life like Jesus so that I can attract many people not to me but to Christ. God through Christ has been good to me. He has given me a platform where I can preach, teach, and write His word for thousands of people to listen and read. I cannot count all the people that I have led to the Lord because some of the messages go to other nations all to the glory of God.
Who am I because of Jesus? I am a child of God because of Jesus. I was far away from the commonwealth of Israel but because of Jesus' atonement on my behalf, I have been grafted in the tribe of Judah and the faith of Abraham. I believe that apart from Christ I can do nothing but in and with Christ, I can do all things through Him who strengthens me. Because of Christ I renounce hatred and choose love. I am to continue to become a conduit of the love of Christ in a world of sin and hatred. Even as Jesus did not condemn "sinners," I am to hate sin but love sinners. Jesus was regarded as a lover of sinners because He did not turn sinners away, neither should I turn them away either with my life, words, or actions. Because of Christ, the things that kept me awake in the night have all disappeared. He has given me a sense of peace that is indescribable. That is why I need to share His Word with others to make Him known. When Jesus came into the world, in the beginning, His own disciples thought that He had come to destroy the Roman Empire and give political freedom to the Jewish people. However, He came to give true freedom that set the captives free. Many people have political freedom and yet they are still living in bondage. Some are in bondage to alcohol, pornography, illicit drugs, power, money, sex, and many others. Only through Christ can they find the true and ultimate freedom that they desperately seek but in all the wrong places. My task is to live my life in such a way that some of these people would be thirsty and hungry for Christ. Furthermore, while I am reaching others, I should not neglect my own family. I am to make sure that every member of my family has given his/her life to Jesus Christ and has found his/her way home in the Lord. With this view even if the Lord calls me home, I would know that I have done my homework because charity begins at home. I am who I am because of Christ and I have to point Him to others so that they can come to Him for safety, shelter, and provision.