Girl Fight: MzBel Is Fake, A Liar & Hungry – Diamond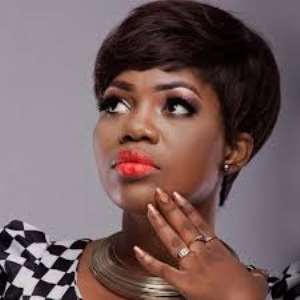 The industry is really interesting, fraught with lots of 'catfights' among some female celebrities (or are they?): Afia Schwar Vs Delay, Diamond Vs Delay and now, there's another ugly fight brewing between Diamond and Mzbel – razzonline can state.
As monitored by razzonline.com, Diamond in reacting to an abusive post on instagram directed at her, purportedly from the camp of Mzbel. She told Amanda on Hitz FM that; Mzbel is a liar, fake, desperate and hungry.
"She is a living lie. She even lied about her baby daddy," Diamond jabbed Mzbel.
She went on to take a dig at Mzbel's once-popular clothing line, Michy Bellino, stating, "Why would you want to believe somebody who buys China stuff and brands it as hers."
Diamond, who is a musician and actress (forget the fact that, it's been a while we saw her in any movie or heard her music) – divulged the reasons why the two former friends fell off.
"Some time ago, I invited Mzbel to one of my godfathers and when we are leaving, he gave me some money and I gave MzBel 2,000Ghc. She already owed me 1,300 from some Brazilian Hair she borrowed from me."
Diamond went in hard on Mzbel, saying; "She took my godfather's contact and called him after, begging for money and in the process of begging for money, she was painting me black."
"She is desperate, fake and hungry. I want my Ghc 2,000."
Diamond however failed to mention the name of the godfather, explaining that, " he is late and I do not want to bring his name up."