Nii Arday Clegg Hosts Morning Starr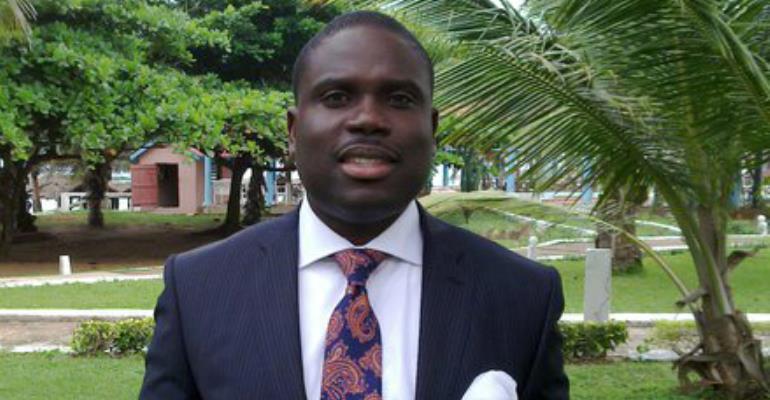 Robert Nii Arday Clegg
Harvard-trained lawyer and media practitioner Robert Nii Arday Clegg has taken over Starr 103.5FM's flagship show, Morning Starr, as pioneering host Kafui Dey takes his annual leave.
Dey, who has been in the hot seat since Starr FM hit the airwaves in August 2014, has taken a much needed vacation effective September 7, 2015.
Clegg, who has an impressive portfolio on the media landscape, is expected to add extra dynamism to the show.
After two days on the show as the main host, the lawyer-cum-broadcaster has confessed he is warming up to his audience.
'I feel good, I feel alright. I think I am ordinarily cast in a very rigid mood. I am used to doing hard talk interviews and for the first time Bola Ray is trying to bring out the exciting aspect of me and so it's not quite easy.
'But I think that today was quite relaxed for me than it was yesterday and the previous week; so I am happy and I am beginning to have fun,' Clegg told Starrfmonline.com.
The former Radio Gold presenter has served notice to listeners to expect some exciting and compelling content on the show in the coming weeks.
Clegg is an alumnus of Achimota College in Accra. He entered the University of Ghana in 1996 and completed in 2000 with 1st Class Honours.
He joined the University of Ghana Law School and graduated in 2004, receiving the Bentsi-Enchill prize for the Best Graduating Student in Law.
Clegg proceeded to the Ghana School of Law between 2004 and 2006 where he graduated with the following prizes:  Prof Akua Kuenyehia prize for the best student, Industrial Law;  S.Y. Bimpong-Buta prize for the best student, Law of Interpretation of Deeds and Statutes;  A.D. Yakubu prize for the best male student, Law of Interpretation of Deeds and Statutes; and  S.K.A. Kodjovie Memorial prize for the best student, Law of Taxation.
In 2013 Clegg entered the Harvard Law School in Cambridge, Massachusetts, graduating in 2014 with a Master of Laws (LL.M.), Corporate Law, Finance & Governance Concentration (Double Honours).
The former host of PM Express on Multi TV is also the Founder & Head of Chambers of Clegg & Associates, a law firm with expertise in draft agreements, negotiating deals, providing advisory services on taxation, corporate compliance and exchange control matters to companies in oil marketing, mining and real estate.