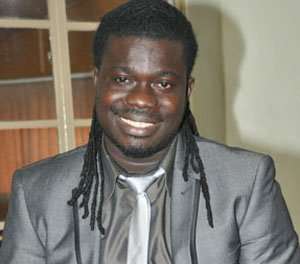 Obour
The President of the Musicians Union of Ghana (MUSIGA)  Bice Osei Kuffour aka Obour, who promised to provide quality leadership that addresses the needs and aspiration of Ghanaian musicians, the music industry and the country, yesterday disclosed  that MUSIGA has established a welfare fund to assist the aged musicians in the country who cannot make ends meet.
He told BEATWAVES in an interview in his office in Accra on Tuesday that he has taken it upon himself to set up the Ageing Musicians Welfare Fund (AMWF) which will be launched July 26, to cater for the aged musicians in the country.
According to him, most of the aged musicians who are not in active music business are currently living in deplorable conditions which are very seriously and affecting their productivity.
Outlining some of his plans for the fund, the MUSIGA president said his outfit would organise series of activities including live musical concerts throughout the country to raise money for the fund.
He stressed that he would work tirelessly to improve the living standards of members and musicians in general, whilst ensuring good industry practices and directly influencing policies of the industry that would impact the national economy.
Obour disclosed that one of his main goals is to make it more attractive to musicians, lucrative to members and industry players and beneficial to the country.
He said his administration would make conscious efforts to create jobs for both young and old musicians across the country.
The Ageing Musicians Welfare Fund, according to Obour, would celebrate one of the aged musicians every year and the proceeds from the event would be used to sponsor some of the fund's activities.
By George Clifford Owusu