I'M IN LOVE WITH BOMAYE – Mother-in-law blues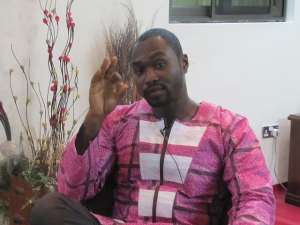 This week is the beginning of a new journey for our maidens as their mother in-law management skills are being put to the test. Possibly the most difficult test yet as mother-in-laws are not the easiest breed of humans to deal with. King Bomaye's Mother arrived at the house Thursday Night and did hell break loose.
The maidens were caught unawares as the likes of Promzy started running around cleaning stuff and making beds- but that is another story altogether. The mother seemed happy to see her son again and obviously happy to meet the maidens, one of whom she was to help choose as a future daughter in law.
It was Princy who may have scored the highest points of the day as her dinner surprise meant for the king coincided with the arrival of his mother. Did she know something the others didn't know or is she really that determined and hardworking. She invited everyone into her room as queen of the week and proposed a toast. She seemed to be in control and is bound to leave an impression on the mother-in-law – Impressive!
Princy's position in the race for the king's heart was made clear when he started talking to his mother about the girls. But for the aggression, Princy has it all- according to him. If he is going to be honest with anyone it will have to be the woman who birthed him. The King believes Princy is very hardworking and has all the qualities he would want in a wife except she is too aggressive and sometimes quite masculine in her demeanor and that doesn't allow the intimacy aspect of things to tick. He prefers a more delicate type- perhaps the very feminine Promzy type who he says he has an intimate connection with.
Promzy's unpreparedness for the arrival of the mother-in-law and her efforts to straighten things depicts some characteristics as well. But perhaps we may be asking too much of Promzy. It is easy to forget by looking at her that she is only 22 years old and is still maturing as a woman. The demands on her may force the responsibility out of her, which is common.
The trouble with Favour according to the King is the IQ. Besides that she has something to offer including her beauty. Earlier on in the day, she had been in conversation with the king concerning children. Is she that confident she is going to win?
On Gifty he confirms that she will make a good friend and that is as far as it can possibly go with her. The intimacy is not there. He doesn't think she is the one and it is a settled matter.
He confirmed Chichi too as a possible winner but did not say a lot besides her being hardworking. As things stands now, the race is between Promzy and Princy, each one is strong where the other is weak. Judging by the events of the past few weeks, it is fair to say that Promzy seems the most likely winner as Princy does not appear to want to make changes to her unrefined nature. My guess is Promzy is not thinking different. We look forward to the thoughts and views of mother in-law before she leaves the house on Saturday. Grab your MultiTV digibox and catch the fun, you might learn a thing or two.