I'M IN LOVE WITH BOMAYE – Chichi is the Marketing Guru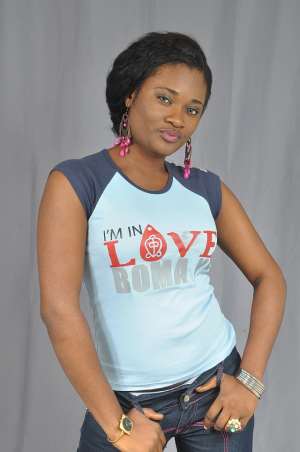 The assignment for the week is not an easy one. Our maidens were educated and tasked in marketing i.e. writing and presenting marketing proposals that can lead them to be brand ambassadors for their chosen products. This have turned out not to be so easy a task as the maidens struggle with paper, pen and ideas over three days instead of the usual two days it takes to do their presentations.
Eventually on Wednesday night a Marketing Consultant and Past Sales Manager of MultiTV, Mcben Adu Asamoah came into the Bomaye House as an expert to help out by delivering a lecture on some of the key concepts of marketing- interesting stuff. This was followed by an interaction session where the maidens put forward questions and received valuable answers specific to their tasks.
The maidens seemed to have learnt a lot by the time the Resource Person was leaving the house except Princy was disappointed by the fact that he didn't recognize her and had to ask her name- when she supposedly thought she was the most popular.
It was not surprising that Chichi who happens to look the serious part amongst the maidens came up the Winner. Concentrating on marketing a canned fish product for her task, Chichi excelled in all areas except on confidence grounds where she scored 12 out of 20 marks. She chose to use Multimedia platforms including all the Radio, Online and TV Platforms of the Multimedia Group Ltd., other social media, established distribution systems, sales activations, etc.
Tonight, Chichi gets the chance to know and develop her relationship with the King further during the special date night that accompanies the tasks as reward.