233Connect debunk false Lil Wayne concert publication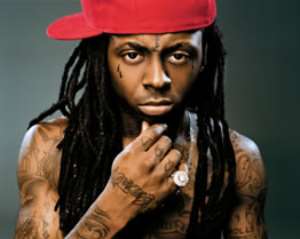 Leading events management and production company 233Connect has debunked an online publication suggesting that the outfit is all set to organize a musical concert next month, with American hip hop act Lil Wayne as the main headline act.
The publication, originating from a dormant entertainment blog xclusivegh, sparked a sequence of wild rumours on various social media platforms, with most music fans calling in to inquire about the veracity or otherwise, causing 233Connect a lot of damage.
"It is not true that we are bringing down Lil Wayne for a concert in March. This is a false publication that shouldn't be taken serious. It is important to note that while the blog wanted the whole world to know that it had an exclusive story, no official/representative of 233Connect was communicated to or asked about the truth or otherwise. This is purely a figment of the website, and we ask all music lovers and keen admirers of 233Connect to treat it with all the contempt it deserves," Publicist for 233Connect, Obed Boafo said.
"In as much as we cannot determine what goes on these blogs, responsible journalism demands courtesy to persons whom some of these stories might affect. This is something the blog didn't do," he added.
The false report comes months after the production outfit staged the biggest foreign act concert in Ghana with T-Pain on 24th December 2011, and also follows two other events, Fabolous and Redcafe Live In Ghana, and Mario and Shontelle Live in Ghana.
"We wish to express our heartfelt appreciation to the Ghanaian public for their support thus far, and wish to state that 233Connect is in for the long haul. Long live Ghanaian music, long live 233Connect. 233Connect, music is alive when it is live," he concluded.