IYARA SHOWS GROWTH WITH REAL REGGAE ! ARTIST TO WATCH FOR 2012 !!!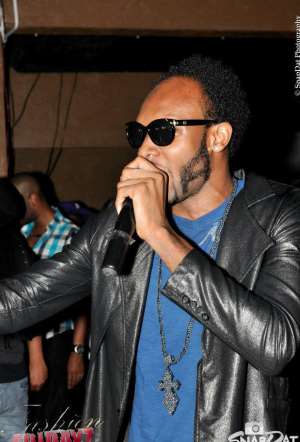 With 2012 just nearly 3 weeks old, the Alliance Next Generation artist has been in the spotlight since his onslaught at Sting on Dec 26, 2011.
The artist who won the 2011 Music Industry Award (MIA) for "Best Up-Coming Artist of the Year", he also lyrically disposed of Deva Bratt at the annually held,
reggae/dancehall concert "Sting 2011" at Jamworld and is also named among the "The Artistes To Watch For 2012". The expectation for the artist to do well throughout
this year and beyond is being expressed by practitioners of the music industry and fans alike both locally and internationally. With the anticipation being of such
the artist is now even more determined to display his limitless talent across the world.
Iyara who is seen as a 'clash artist' to many is now embarking on a mission to show his maturity, dexterity and versatility in his music and as such, the artist
has already recorded a few dancehall/hip hop remixes such as "Don't Push Me", which is a track featuring ANG stablemate Marlon Binns and Canadian Int'l R&B artiste
J-Diggz, he has also recorded "Kell em" on the lyrical overdrive riddim and his latest project with fellow ANG artistes Nymron & Beres Brown a tracked titled
"Dangerous" all produced by Payday Music Group.
Probably the "eye opener" for many are his latest tracks "Aiming To The Top" produced by Tri-Angle Records and "Something For Mama", produced by Payday Music on the
Real Reggae Riddim. The most previous projects shows a more mature side to the artist and his music as he reaches out to a wider audience with the aim of propelling
himself towards the top.
Iyara implores his fans and all real lovers of the music to listen his latest songs as he states "It is important for me to grow with every move i make within the
music and the industry itself and as such i am doing good music, music that can be listened to by ALL ages, it may not be readily accepted due to the fact most
people see me as an hardcore artist and don't expect to hear me on a one drop riddim or even doing a sing-jay style, but i'm ready! I'm gonna prove them wrong...This
is not to say i wont be doing any more hardcore lyrics... I am the machine fyara so everybody know that already, but we are currently doing some Real Music so all
fans go out and listen to Payday Music Real Reggae Project, I want to cement my place in the industry as a rounded and complete artist".
The song on the Real Reggae Riddim has a story line which is a day to day occurence all over the world where a brother gets the opportunity to travel overseas and
make himself better, and is encouraged to help his mother as first priority, here are a few lines of the song
"Bredda mi waa yuh send someting fi Mama
Someting Mama
Nuh Worry bout me till yuh alright
Send someting Fi Mama
Do di hunting fi Mama
Memba say she was there before yuh new wife
If yuh back turn on me
Dont turn it on Mama
Mama pot fi a bubble up all night
Memba say from we small and Papa run away
Mama fight wid we till dis day"
The song is getting heavy rotation both locally and overseas, with all the major radio stations in Jamaica playing it on a daily basis,
Iyara is focused now more than ever to set to ingrain his name in the industry as a force to be reckoned with from the ANG Camp.