Okyeame Kwame Foundation to screen 5,000 for Hepatitis B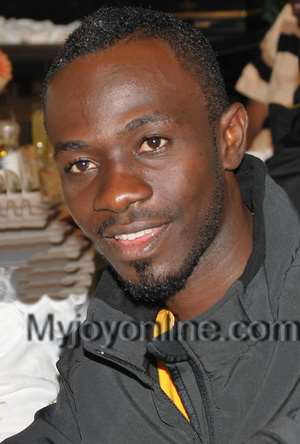 Okyeame Kwame

2009 Artiste of the Year, Okyeame Kwame, is set to breath a new verve into his humanitarian drive to give back to society.
Following the establishment of his Okyeame Kwame Foundation (OKF) in 2009, the sensational rapper has taken it upon himself to 'fight' and drive Hepatitis B out of the country.
As part of activities to mark this year's World Hepatitis B Day, which falls on Thursday, July 28, the Kumasi-born will organise a free Hepatitis B screening for the public at the Freedom and Justice Park (in front of the popular Obra Spot) at the Kwame Nkrumah Circle in Accra.
The screening, he said, has the support of benevolent organizations and individuals, such as the MTN Ghana Foundation, the Ghana Health Services, MDS-Lancet Laboratory at Dansoman and the Theobald Hepatitis B Foundation, among other allied bodies.
In all, Okyeame Kwame is targeting to screen free-of-charge, an estimated 5,000 people, which thus would signify a marked improvement over the number of people he screened during his first outreach campaign last year.
In 2010, the award-winning rapper screened about 3,000 people in Kumasi, Takoradi, Accra and Sunyani, during his 'OK In Your Zone' nationwide tour.
"The primary focus of my foundation (OKF) is to raise awareness and education about Hepatitis B, a viral infection which infects the liver and causes an inflammation. So, the OKF is the springboard on which I drive my social responsibility agenda," Okyeame Kwame said in an exclusive interview.
He added: "Last year, when I organized my first Hepatitis B outreach programme, we screened about 3,000 people. This year too, I want Ghanaians to come to the Freedom and Justice Park in Accra on Thursday to get screened free-of-charge. This is how we are going to mark the World Hepatitis B Day."
Story by Myjoyonline.com/Ghana