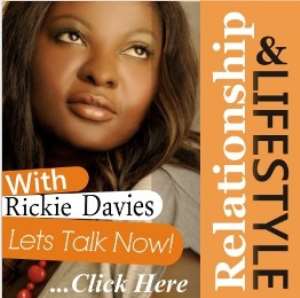 Relationships start off really great like they say love in the beginning tends to be sweet. That is when your man or woman stays on the phone with you hours and hours, the time when you get juicy messages telling you how much they love you and all the fancy restaurants you go to.
Then you reach a stage in your relationship where you feel the spark that brought you two together is fading. What do you do in this situation ? Endless arguements won't solve the problem. Thinking your partner is cheating won't help your relationship either, You need to bring the love back to your relationship and I am going to tell you five ways in which to do so. You need to be committed and not wait for the other person to do so. You need to start doing it now if you want a future with your partner. 
Five ways to lit spark back into your Relationship!
1. Doing little little things to show your partner how much you love them. It could be text messages, just do the things that brought you two together. If you live together, ladies you could cook his favourite meal or iron his shirt for him in the morning before going to work. Now guys it doesn't mean you can't do the same, you can suprise your woman by cooking her favourite meal, leaving her love notes on the dinning or places where she can easily spot. Basically doing all the things you know your partner will like.
2.Have a laugh with your partner, even if you don't agree with them on certain things, take it as his or her opinion and just joke about it. Not all the time do you have to be serious, Ladies make your man want to come home. Guys don't like naggin women, just appreciate your partner and making him or her feel special regardless of an arguement you've had or differences you have.
3.Be touchy with your partner, Guys you could go over to your woman in the kitchen whiles cooking and hold her from behind (women like that hint hint...well I do). Woman show your man what you got, even if its the sexy lingerie in your wardrope.. put it on and make your man want to stay home and make love to you.
4. Suggesting to do things together, going out to your local cinema or theatre and doing things both of you like. Spending time doing things can bring people closer to each other. So don't say my partner hasn't asked me so I won't make the effort, we all have pride but someone needs to take the step forward and make it happen.
5.At the end of every night if you live together going to bed at the same time helps because then you have the time to ask each other how your days were and really connect. If you don't live together talking on the phone perhaps before going to bed helps, same.. asking each other how their day was and having love talks on the phone. 
So if you feel you're in love but your relationship is not going well, don't give up see what you can do to put fire back into in your love life by following these steps. I am open to suggestions, if you have better ideas by all means comment and let me know.
 
Other than that drop me a line with your relationship problems and I will give my best advice.
 
E-mail:
 
By: Rickie Davies(Columnist, Ghanacelebrities.com)