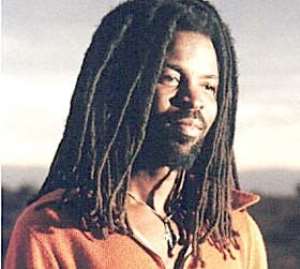 Rocky Dawuni
GHANAIAN REGGAE superstar, Rocky Dawuni will from today, January 14, to 17 perform at the 2nd edition of JOSP Fest at the New Rome Fair Grounds.
Dawuni and his 11-piece band will perform some of their greatest hits that represent a fusion of reggae, soul and traditional African sounds at the event.
Dawuni and his band will be joined by Italian singer Alexia, best known for her single Me and You, and for her performances alongside artists such as Renato Zero.
JOSP Fest, created by Opera Romana Pellegrinaggi, an entity of the Vicariate of Rome, Department of the Holy See, organized by Quo Vadis, is an event that promotes the experiences tied to "journeys of the Spirit".
It represents a pilgrimage across continents and cultures and is the occasion to discover the beauty that the world offers to those interested in traveling and learning.
"As a musician, my cherished intention has been to promote harmony among people of all cultures, religions and ethnicities.
JOSP Fest represents to me an opportunity to be part of celebrating this spirit towards uplifting the common good in all of us", said Rocky Dawuni.
Dawuni burst onto the African reggae scene in 1996 with the release of his debut recording 'The Movement'.
The artiste's introspective journey into social and spiritual consciousness garnered rave reviews.
Over the last few years, Dawuni's music and electric live performances have attracted thousands to his concerts.