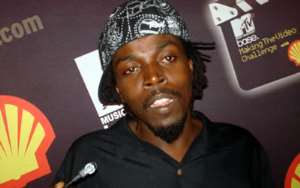 kwaw kese
Very often we watch and listen to our musicians talking about selling so many albums within certain periods and often I can't help but take whatever they say with a pinch of salt. Well, who can blame them? After all, we don't have Nielsen SoundScan or any other information system that tracks sales of music and music video products throughout Ghana like in the US and other developed countries.
The Recording Industry Association of America also tracks sales on a long-term basis through the RIAA certification system and so one would have assumed that COSGA, the body mandated with copyright and royalty issues in Ghana would bear the closest semblance to the role of such institutions. But obviously that is not the case and the least said about MUSIGA, the better.
This has led to artists throwing all sorts of figures at us, and often going away with their lies unchallenged. I have been to a couple of album launches and I have watched from afar how CDs on sale at such events go and I can say almost with authority that not more that 2,000 copies move at such events.
I was forced to write this article to clear the air - just in case people really take these figures quoted by artists and their managements seriously - after watching Kwaw Kesse claiming to have sold 5,000 copies on the first day of his album launch. Kwaw made this ridiculous claim on TV3 Spotlight and host, Mutala Muntari didn't question the claims. He further insinuated that he had sold out all initial copies of his CDs and had ordered duplications to be run. Typical hype and bluff; go to Kantamanto and see!
It is always funny how they quote rounded figures; you will never hear 1,002, 221, or 1999. Just food for thought!!!
Originating at www.ghanacelebrities.com