Tenstring Music Institute Unveils 9T9, S.O Jegs, Frankkie As New Artistes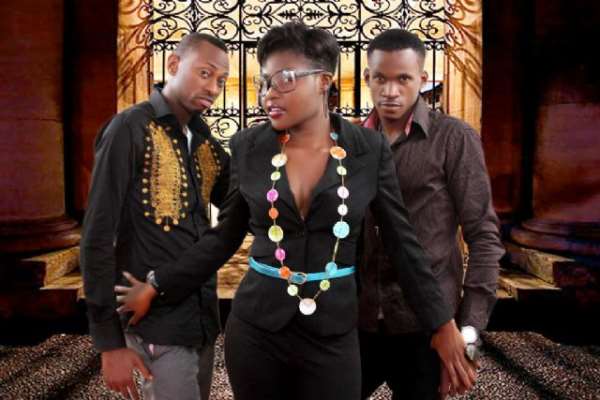 Tenstrings music institute, a music institute located in Ikeja, Lagos has unveiled three of its students, 9T9, S. O Jegs and Frankkie as the beneficiaries of its annual management and promotions scholarships given to its students. Tenstrings, which has been in existed for five years now, boasts of good tutors who instil the industry tactics in them. It is owned by former Wale Adenuga's PEFTI music instructor, Emmanuel Akapo.
The artistes were given one year promotion by the school which is intended to exposed them (the artistes) to the realities of the music industry. They will also enjoy managerial deals, recording deals and many others.
They were unveil recently in the presence of some selected media gurus. According to 9T9, who spoke with Nollywoodgists.com, she promised to do her best in making sure she is not intimidated by the dominance of men in the industry.
With their sterling performances, the three artistes wowed their other students and the invited media practitioners.
Tenstrings is a music school that breeds future stars.