TOP ACTRESS,LILIAN LARKAI MARRIES EX-GHANA'S MOST BEAUTIFUL QUEEN,NASSARA'S EX-LOVER,FAROUK BRAIMAH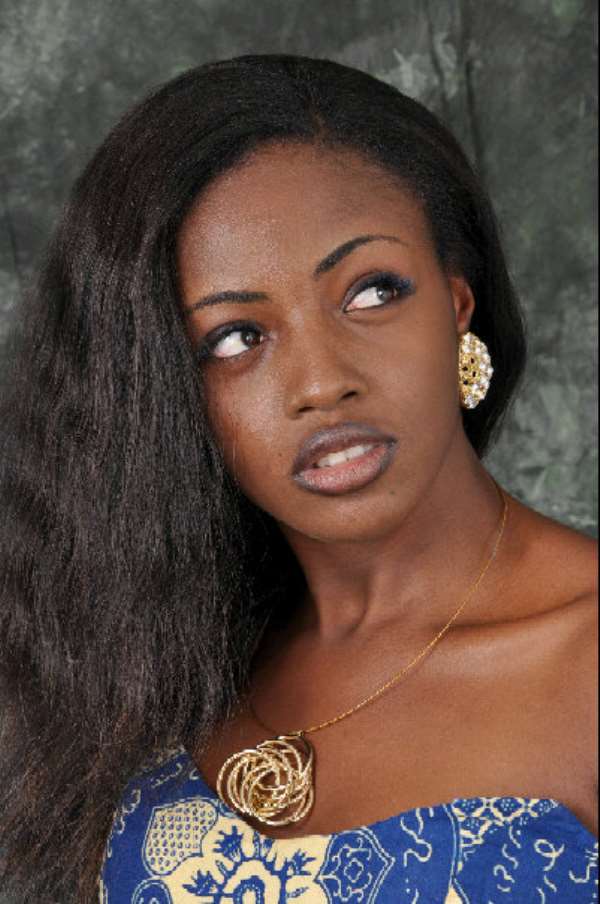 This is an interesting romance story. Remember Nassara,ex Ghana Most Beautiful Queen who was decrowned in 2010? She is also the sexy ex-beauty queen who hit the headlines last year when she got married to an Accra Big Boy,Roberts Kittoe after dumping her ex-lover,Farouk Braimah who is also a rich big boy in Accra.
The latest gist coming from the grapevine however is that Farouk has moved on and few weeks back he got engaged to a fast-rising actress,Lilian Larkai who is also another big babe in Accra who had made headlines in recent times.
We gathered that Farouk,who is popularly called Farova and Lilian got engaged at a traditional ceremony held at the actress' grandparents house in Takoradi on March 31st.
We also got the gist that they will be having the main wedding in Accra in December.
The story of Lilian's romance with Farouk is an interesting one,moreso because of the way they both shrouded it in secrecy.
The case is even more so because of the many gists that have been passed around about the actress,who is also very popular in music videos.
Not too long ago,gists have circulated around town that Lilian was in hot romance with a popular Ghanaian soccer star.
Few months back, there was yet another story in town about Lilian.
The story was that she was dating music star,john Germaine,in whose music videos,In My Head and Love Zone,she once featured.
At that time,Lilian responded and debunked the story.She was even said to have relocated to Belgium when the news was in town then.
The story of Lilian's engagement to Farouk no doubt will come as a big surprise to many people.This will be so as a lot of people did not even know she was back in town.
Our sources hinted that Lilian and Farouk met not too long ago,but their love story is quite amazing.That their relationship even ended up in marriage is another interesting topic.
Trusted sources also squealed that Lilian might have been pregnant; they said that it was the pregnancy that necessitated the decision for both lovers to put together the March 31st engagement ceremony in Takoradi.
Farouk is a super Big Boy in Accra.He is a big time dealer in automobiles and power bikes.
He is well known in Accra and has a very heavy purse.He also wields a lot of influence among the big boys in the city.
According to our sources,Farouk is planning big for the mega wedding party which will hold in Accra.
Lilian has starred in a number of blockbuster Ghanaian movies too.
FAROUK BRAIMAH .jpg
Former Ghana's Most Beautiful queen, Nasara Miriam Abdul Rauf.jpg