ERSTWHILE LOVERS EMPRESS NJAMAH AND TIMAYA FINDS NEW LOVE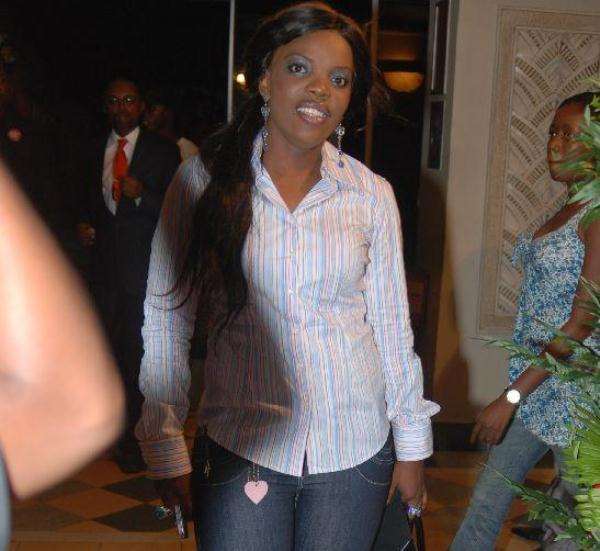 It is longer news that Sexy Actress Empress Njamah and ex boyfriend,Timaya has parted ways.
What is new however is that the 2 of them seem to have moved on, starting different relationships.
Findings revealed that Timaya also known as Egberi papa 1 is having the best time with the ladies in his life.
A close source to the controversial artiste reveals to us that his fiancée is pregnant with his first child, with another girlfriend pregnant for him in Abuja.
Timaya's ex,Empress Njamah we learnt has also found what she had been searching for all these while.
Findings revealed that the sultry actress is currently in a sizzling romance with a rich and handsome dude.
Sources revealed the dude seems to be madly in love with her, as we learnt is planning to settle down with her.
In a recent interview,the Owl eyed actress confirmed that she has find new love.
I am actually dating my friend. The most important thing in a relationship is to be friends and when you are friends you learn from each other. I think God sent him. I have never been happy in a relationship like this before. He is my friend, he is my brother and he is also my father because he puts me right. I like the fact that he is a Christian and I am also a very good Christian. He encourages me no matter how traumatising it is for me and he has always been there for me.
Asked, are you still quarrelling with Timaya;she said That is buried and gone. Seriously, I don't like to talk about it because a lot of people know the real story.
Everybody knows I'm not a troublemaker. Everybody knows Empress is a jolly good fellow and then sometimes arrogance and humility does not rhyme, I hope you understand what I mean? And somehow, humility can actually mean being humble, which has a limit to what it can take.

Timaya was that and it's past now.
We are Africans and we are Nigerians. And people often say our hearts are like our colour. There is something called forgiveness and there is something called forgetting. I would say it is difficult to actually forget a particular incidence that the whole world knows but it is easier to forgive and then if you do not forgive, you have so many things stored in your hearts and it will weigh you down.
click the link below to go to...

My mom would have died prematurely if I'd married Timaya –Empress Njamah.
Timaya attacks Empress Njamah.
EMPRESS NJAMAH IS A THIEF---TIMAYA ACCUSES EX. LOVER.
Empress Njamah Finally Speaks On Timaya: He Is Obsessed With Me. .
EMPRESS NJAMAH PREGNANT FOR TIMAYA.