Alex O opens up on his love affair with Oby Edozien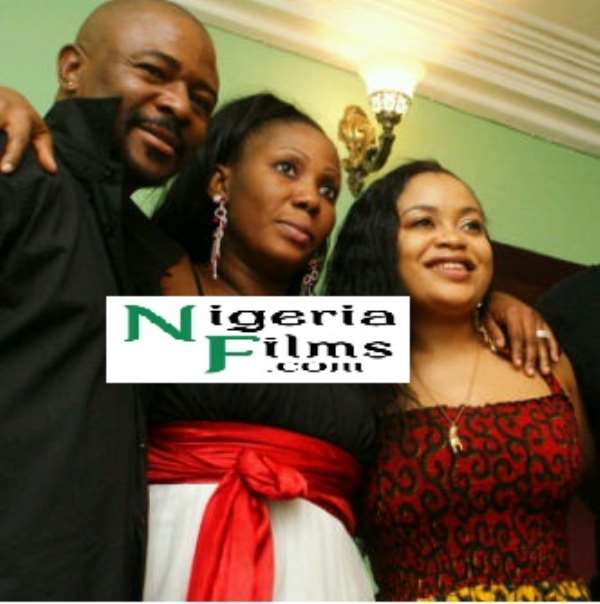 The recent marriage between Nollywood star actress Oby Edozien and former Nigerian pop icon, Alex Okoroigwe a.k.a Alex O may have come as a surprise to many people. But unknown to them, its a relationship that has lasted for so many years.
In fact the marriage which was consummated at a local registry in Lagos, was indeed the high point of a relationship that started in London several years ago.
Revealing this in a telephone chat with HVP, Alex O, a star artiste whose music ruled the airwaves in the early 90s said, "I met my wife in London some years back. I saw her at an event and immediately fell in love with her. We have been dating secretly since then."
According to the singer, what turned out to become a court marriage was supposed to be an introduction for the couple.
He said he flew into the country on the same day and walked straight to the registry for the marriage.
Narrating his experience, Alex O said "the court marriage was not supposed to be a public thing, because the big wedding is underway. In fact, all my friends were disappointed with me that I did not inform them about the marriage. I was surprised myself because when I got to the registry, I saw a huge crowd of celebrities who thronged the venue. I didn't believe my eyes."
The ex-singer however ruled out any plan to embark on a trip to observe their honeymoon. He said, "for now, I will be supervising a lot of my businesses, in New York, Singapore, Nigeria and other parts of Africa. There will be no time for honeymoon for now.
But I will be travelling alongside my wife." said Alex O whose ex-wife Fathima, a South African lady of Asian ethnicity recently surfaced to lay claim to him, as the father of her only daughter.