Bomb Disposal Unit Takes Over Pastor Chris Oyakhilome's Christ Embassy Security!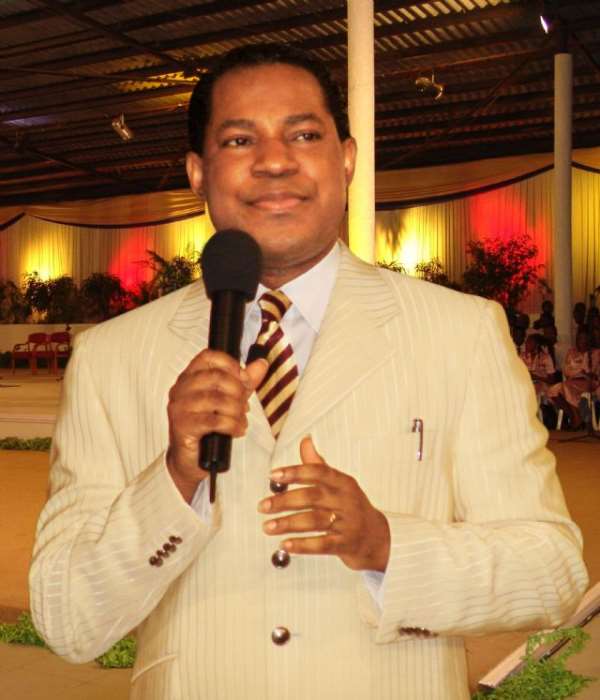 The ante of security at the main church of Christian ministry Christ Embassy located in Oregun Lagos is up.
And this development is said to be based on directive from the head man of the worship centre Pastor Chris Oyakhilome.
Sources divulged that a special Bomb Disposal Unit now oversees security at the place- especially during special services.
This disclosure was ascertained by us on Tuesday February 2011.
The men of the Bomb Disposal Unit were seen conducting checks on congregations at the entrance of gate. They worked in concert with the church's security operatives.
The scrutiny was conducted on both the persons and properties of all entrants into the church premises.
Our findings revealed that such practice is now a common phenomenon at theplace of worship pastor by celebrated man of God Oyakhilome.
Though it is yet to be ascertained whether the ministry has received any Bomb threat to warrant the introduction such security measures- the words floating among everyday church members is that it is a preventive measure.
Vague references are made to religious conflicts rocking other parts of the country as the bedrock of the new security measure adopted by Pastor Oyakhilome and Christ Embassy.

The development is said to have been on for some time now.
Opinions are however divided over this latest move by Pastor Oyakhilome; while some see it as an extreme measure, others view it as a sound security precaution.
We confirmed that the concept is employed during worship days that attract large attendance.

Married to Pastor Anita, Pastor Chris Oyakhilome is the founder of LoveWorld Ministries popularly known as Christ Embassy.