These Artistes Lost Their Marriages In 2010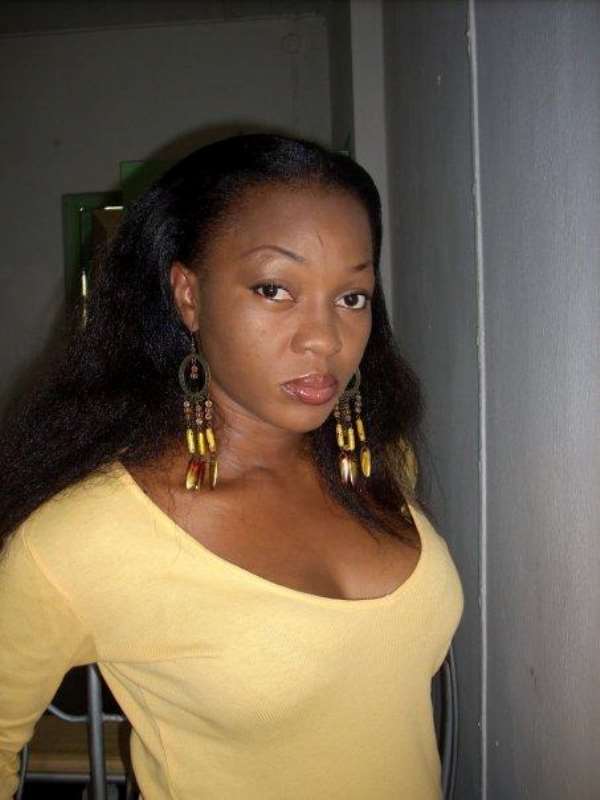 Nigeria's entertainment industry is filled with famous and beautiful divas, endowed achievers who inpire and make others happy. In spite of the fame, many of them are not lucky on the issue of marriage.
9ice and Toni Payne
The well celebrated marriage of famous music act, Abolore Akande and Toni Payne, crashed in 2010, barely 18 months after the duo signed the dotted lines, as a result of alleged infidelity.
As the hitherto happy couple both agreed to go their separate ways, it was agreed that their only child, Zion, would reside with the mother.
Sources said while they were still living together, 9ice had allegedly been having extra-marital affairs, a development Payne complained about several times, even as she did not want to wash 9ice's dirty linens in public.
Although, irreconciliable difference was the only reason given for the break up, inside sources and close allies of the couple said it was more than that, but both of them decided not to let out their secrets to the public because of their career and the future of their son.
Another source alleged that Toni, before meeting 9ice at the 10th anniversary of comedian Gbenga Adeyinka in 2006, had dated some of 9ice's colleagues in the entertainment industry with particular point at Ruggedman whom sources said had dated her before and again while she was married to 9ice.
Sade Omoniyi Kassim a.k.a Lepa Shandy
Though real reasons her marriage crashed were not known probably because the ex-hubby relocated to the United Kingdom shortly after their marriage six years ago, the sad thing is that Lepa Shandy's marriage is one of those not made in heaven because it hit the rocks and crashed last year.
According to the ace actress, "Yes my marriage is over. I tried to make it work, but my husband frustrated all my efforts. Even when he stopped communicating, I still continued and twice I went to London to see how we could make things work. So now I'm single again, but I'm not searching. I need time to sort myself out."
Ayo Adesanya and Goriola Hassan
The marriage of popular actress, Ayo Adesanya and her husband, Goriola Hassan, is one other beautiful and enviable union that unfortunately crashed like a pack of cards. It had created a shockwave in the entertainment industry simply because the marriage had lasted more than a decade and had survived several stormy waters. But what many had seen as a happy union crashed, leaving behind rebuttals and recriminations.
Jennifer Eliogu
It is a known fact that pretty actress, Jennifer Eliogu, lost her marriage to a Swiss girl. The five-year-old marriage crashed when Jennifer's businessman husband reportedly abandoned the matrimonial home in Lekki, Lagos and allegedly eloped with the Swiss.
Sources said her job cost her marriage but she once boasted that "It cannot cause any problem in my marriage because we understood each other before we went into this institution. He knows what I do, I know what he does. If he decides to do something apart from what I know he does, that might cause a problem and if I decide to do something apart from what he knows I do, then that might be a problem."
The painful aspect of the whole drama was that the ugly incident happened just few months after the actress delivered their second son.
Thelma Nwosu
Screen divas seem to suffer from abandonment from their uncaring hubbies. Most of the crashed marriages have a similar story line of being abandoned by hubbies for a new lover, mostly abroad. Such was the case of sultry actress, Thelma Nwosu, whose husband reportedly left her when their only son was barely four months old, for greener pasture abroad, and he never came back. The ex-hubby, who is a former worker of MITV, left her since then never to come back for her or their son who is now about eight years old.
Thelma filed for a divorce last year but everything became successful in 2010 and now she is free to remarry even though she said that is not in her plans for now. The beautiful actress said her ex-hubby's family are nice to her and her son and the relationship with them is cordial.
9ice and Toni Payne
.jpg
Lepa Shandy
.jpg
Jennifer Eliogu
.jpg
Ayo Adesanya and Goriola Hassan
.jpg