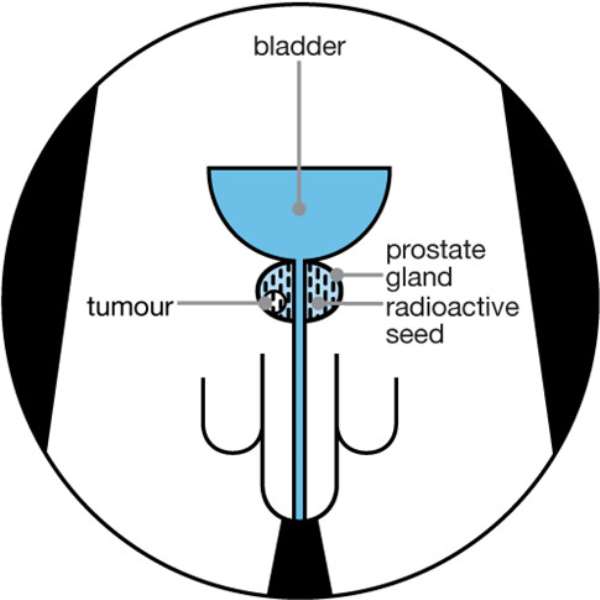 Naturopathy or naturopathic medicine is a form of alternative medicine employing a wide array of "natural" treatments, including homeopathy, herbalism, and acupuncture, as well as diet and lifestyle counseling. Naturopaths favor a holistic approach with non-invasive treatment and generally avoid the use of surgery and drugs. Naturopathic philosophy is based on a belief in vitalism and self-healing, and practitioners prefer methods of treatment that are not compatible with evidence-based medicine.
Naturopathic practitioners can be divided into three categories: traditional naturopaths; naturopathic physicians; and other health care providers that provide naturopathic services. Naturopathic physicians employ the principles of naturopathy within the context of conventional medical practices.
Naturopathic medicine is an approach to health care that uses natural, non-toxic therapies to treat the whole person and encourage the self-healing process. Naturopathic clinicians treat a variety of conditions, including digestive issues, respiratory conditions, chronic fatigue syndrome and cancer.
As part of De Men's Clinic & Prostate Research Lab,Dodowa-Akoto House integrative oncology services, our naturopathic oncology providers focus on reducing the risk of harmful effects from cancer treatments. With a wide variety of natural therapies available, we select and propose the intervention that is appropriate for men's health. The registered naturopathic oncology provider acts as a consultant to your oncologist to support normal metabolism and digestion during cancer treatment; manage any side effects, such as nausea or fatigue; and boost immune function.
As part of the intake process, you'll meet with your registered naturopathic oncology practitioner, who will review your history and make recommendations from a wide variety of natural therapies. Our naturopathic oncology provider also will review current supplements to identify herb-drug-nutrient interactions.
Throughout the treatment, your naturopathic oncology provider will recommend natural therapies to support your immune system and reduce any treatment-related side effects, including:
Herbal and botanical preparations, including herbal extracts and teas.
Dietary supplements, including vitamins, minerals and amino acids.
Homeopathic remedies, extremely low doses of plant extracts and minerals that gently strengthen the body's healing and immune response.
Physical therapy and exercise therapy, including massage and other gentle techniques used on deep muscles and joints for therapeutic purposes.
Hydrotherapy, which prescribes water-based approaches like hot and cold wraps, and other therapies.
Lifestyle counseling: Many medical conditions can be treated with exercise, improved sleep, stress reduction techniques, as well as foods and nutritional supplements.
Acupuncture: Your naturopathic oncology provider may also recommend incorporating acupuncture into your treatment plan.
Our Experienced care team
Our naturopathic oncology provider has extensive knowledge of radiation therapy, chemotherapy and other cancer treatments, in addition to their expertise in the effects of natural therapies. As a part of your care team, they are in regular communication with your oncologists and other clinicians to help guide your treatment plan.
Personalized treatment approach
We personalize treatment plans to the individual based on each person's goals and experiences. Your care team would help you decide which naturopathic medicine therapies would help achieve your goals. You may have one or more of the above therapies during the course of your treatment.
Naturopathic medicine for prostate cancer
Throughout your prostate cancer treatment, you may experience symptoms or discomfort after eating, which can interfere with your ability to digest nutrients and fat-soluble vitamins.
Your naturopathic clinician will work alongside your oncologists to recommend a variety of naturopathic therapies that offer upper GI support, help to prevent and treat nausea, and minimize acid reflux, heartburn, bloating, gas and diarrhea.
Throughout your treatment, your naturopathic clinician will monitor your supplement and vitamin intake to ensure safety from potential drug-herb and drug-nutrient interactions.
As we believe that men deserve better treatment for prostate cancer at Men's Health Foundation Ghana, All prostate cancer patients should use alternative cancer therapies. In general, they should be used prior to beginning conventional treatment. When the prostate cancer patient is receiving conventional treatment, he should also incorporate alternative therapies in order to reduce the side effects of conventional treatment, improve the results, and possibly allow the patient to be able to discontinue the conventional treatments.
More men will be diagnosed with prostate cancer than women with breast cancer, although the number of deaths of each will be about the same. Prostate cancer in men is quite analogous to breast cancer in women.
In spite of this high incidence, the problem is even greater because with prostate cancer, one must distinguish between clinical and microscopic cancer. Much of the prostate cancer that occurs in men is never diagnosed because many men with prostate cancer die of other causes, never knowing they ever had it. For example, a recent study involving careful pathological examinations of the prostate glands during the autopsies of men killed in accidents revealed some alarming figures. The incidence of microscopic prostate cancer was 80% in men between the ages 70 and 80 years old, 40% in men between 50 and 60 years old, 34% in men between 40 and 50 years old, and 27% in men between 30 and 40 years old. To me these statistics were truly amazing. Keep in mind, however, that these statistics refer to microscopic prostate cancer and not to clinical prostate cancer, which is diagnosed while the person is alive.
Source: De Men's Clinic & Prostate Research Lab, Dodowa-Akoto House
Tel:0541090045
We lead change; we believe men deserve better treatment for prostate cancer