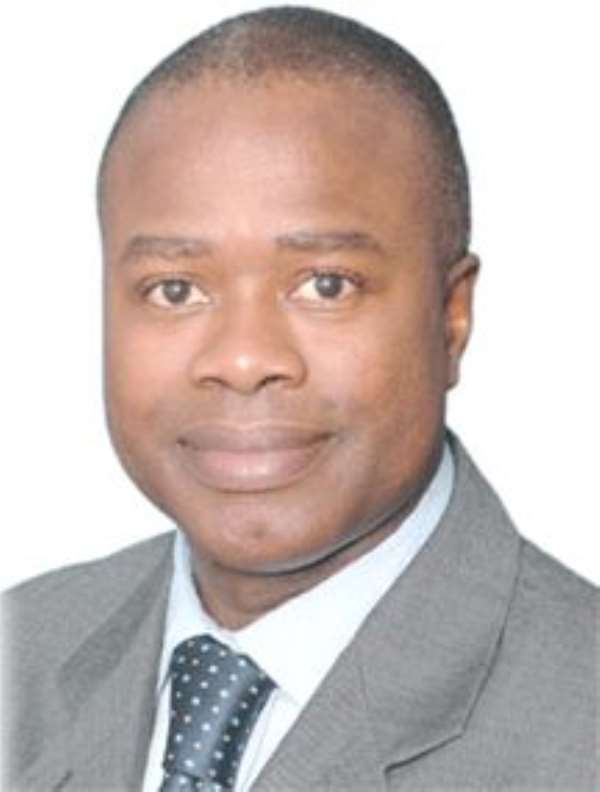 Right from secondary school through to the university he was a science student. However, as he grew up, he decided to make a complete shift from the sciences to business so he could conveniently venture into the business world.
His hunch proved right and today, Mr Charles Alexander Iddrisu Cofie, the Chief Executive Officer (CEO) of Unilever Ghana, is fired up by the challenges of the business industry. Interestingly, he is running the giant multinational company in Ghana and is doing so profitably.
Discipline, holding dear valued principles and focus best describe the Chartered Institute of Marketing, Ghana (CIMG) Marketing Man of the Year 2007 and third most respected CEO in Ghana.
It took about 30 minutes of an hour-long interaction to appreciate Mr Cofie's vision, his passion for success and what drives him to keep Unilever Ghana on top.
Unilever is the producer of the ever popular Omo, Key soap detergents and other consumables.
Sporting a white and mauve check shirt with silver and ivory cufflinks, the young CEO said his parents persuaded him to study science at the secondary level, although he wanted to pursue a business course.
Determined to fulfil his parents' desire while at Accra Academy, he studied chemistry, physics and biology at the Sixth Form and proceeded to the University of Ghana to pursue a Bachelor of Science degree in Agriculture.
Having attained good grades in the field of science, he decided to undertake various courses in business and finance abroad and that eventually shot him up to become the boss of over 1,800 workers.
This year alone, the 49-year-old Mr Cofie had chalked up two successes. Five months ago, he was adjudged the Third Most Respected CEO among 10 other distinguished Ghanaian executives.
The awards, dubbed Ghana's Most Respected CEO, was instituted by the reputable international auditing firm, PriceWaterHouseCoopers, and was aimed at motivating and celebrating the achievements of outstanding companies and chief executives.
Just recently, he was again adjudged the Marketing Man of the Year, 2007 by the CIMG.
Mr Cofie started work at Unilever UK in 1992 and joined Unilever Ghana, its local branch, in the latter part of December 1995 as the Marketing Manager, Detergents. He took over from Mr Ishmael Yamson, in 2005.
Mr Cofie who was born in Sempe in the Greater Accra Region started school outside the country but was sent down to Ghana for his secondary education at Accra Academy.
He cannot be classified among children who faced financial difficulties while growing up. For him, all he did were the usual house chores every child performed.
"You know what! I ensured I did all my house chores very well and that earned me some money. I used to make as much as six pence (UK currency) from my older siblings who 'employed' me to do their house chores for them," he said, smiling. That was a smart way of making money even as a child.
Apart from his passion for work ethics and policies, Mr Cofie still manages to share quality time with his family.
His daily office work starts at 7:00 a.m. and winds up at 4:00 p.m., after which he heads for the Tema Country Club or Achimota Golf Club to play a few rounds of golf, a sport that helps him to maintain his fitness and mental alertness before going home.
He is married to Mrs Cookie Adjoa Cofie, a Montessori teacher and they have three children.
"For me," he says, "it is always good for parents to allow their children to pursue courses they like best or are good at."
Story by Hadiza Billa Quansah