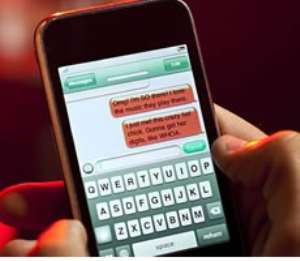 Do you often sit next to the phone waiting for his call? Do you try to keep track of the time he usually calls you and stop what ever you are doing to make sure that you attend his phone call?
If you're in this situation then I can understand the kind of disappointment and frustration you go through on a regular basis. But if you want him to call you more here are some tips you must use right away…
- Don't make it easy for him…
If you have been the one who is always waiting around sitting next to the phone expecting him to call then it's time that you stopped doing that. In fact, the next time he calls make sure you don't attend his call.
Here is what it will do for you – first, he will start to wonder why you did not answer his phone call and why you avoided it even though you always pick up his calls.
Also, when you stop taking up this calls whenever he calls you, he will automatically start calling you more often because you have broken his routine.
- Start to appear busy and let him come to you…
This is the next step you must implement if you want him to call you more often. Men get very bored when they know they have easy access to you whenever they please. But, when you act busy, he will alter his routine to make sure he calls you more often just so that he can have some access to you.
Never be that woman who is only a phone call away for her man. Learn to be that woman who can't be easily reached. Do this for a few days and you will see that your man calls you more than ever before.
- Never be too eager to hear from him…
This is an attitude you must adapt in all your dealings with your man. Women who often complain that their man doesn't call them often enough are usually the ones are always super eager to hear from their man and are always sitting next to the phone waiting for him to call.
It sounds overly simplistic but it's very powerful. When you aren't too eager about him and his life he will automatically be extra eager about you and your life. If you man is not calling you often enough then obviously you are not on the top of his list of priorities and nothing will change unless you stop being extra eager.
Most women unknowingly ruin their chances with the guy just because they were a bit too eager to hear from him during the early phases of a relationship. Don't be that woman and do not make that mistake at any cost.