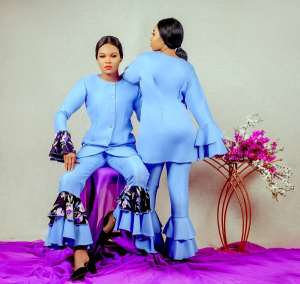 Nigerian contemporary fashion brand, Ria Kosher, has released its 2021 womenswear collection tagged Loud Silence.
This season, Ria Kosher not only makes clothes that enhance the style of women who love to invest in their appearance. The brand goes a step further to design pieces that seek to tell the story of every young woman who is at that phase of her life where she builds something that outlives her.
The name 'Loud Silence' is an oxymoron which, to the brand, represents two phases of the building stage of one's life:
• The stage when you build silently and
• The stage when you show the world what you have been building.
The collection features pleats, a mix of colours, prints, and patterns, ruffled chiffon, exaggerated sleeves, figure flattering bodices, flared hems, and statement details delicately constructed to adorn the wearer in a standout manner.
Credits:
Designs: @riakosher
Photography: drgrapher_studios
Muse: @priscilla_azeh @pis_robert
Makeup: @odispassion