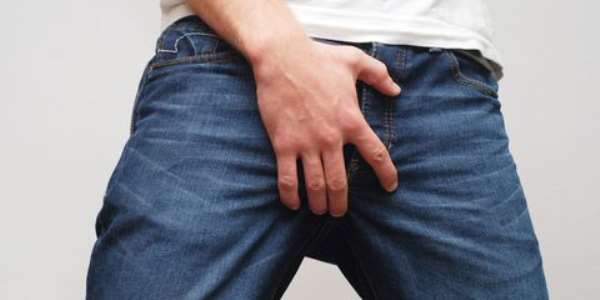 The man has a peculiar world with regards to sex and erection. Geez, this is something that turns them off, that's right… Blue balls! What are those? That is the main piece of a man, with the shading blue huh. So back to the question, what are blue balls all about? In case you're engaging in sexual activity, and your orgasm is interrupted, you may be uncomfortable and uneasy for a couple of minutes (or even hours); however, that is pretty much the whole idea.
Well… with blue balls, some medical experts would term as epididymal hypertension, a relatively common phenomenon. It is a condition that affects the male genitals of man by causing a consuming sensation or a fast torment in their balls subsequent to having an erection without orgasm. In a more straightforward term, this is commonly a condition where a man is turned on and doesn't achieve climax through ejaculation, thereby resulting in a throbbing sensation in his balls. Here, where it gets interesting, the testicles begin to change color from normal to a pale blue tone. This does not occur frequently.
Observe… At the point when a man is in the mood and his aroused to that height, something goes on inside. Here, the veins that go through his penis and testicles tend to expand, enabling a more prominent stream of blood through to his balls. At the point when this occurs, his penis will in general expand, giving that curiously large look, prompting erection. The penis feels heavier and greater and most importantly prepared for penetration. When penetration occurs, the blood is discharged and comes to normal. In any case, in situations where the blood isn't discharged, the blood stays in the genital regions and pressure begins to build up for an extended period of time which may later cause pain and discomfort, hence the change in color.
One may ask, how then does one get relieved of blue balls?
Mind you, it does not kill nor does it cause any damage, however, indeed, it certainly causes an impermanent hurt or inconvenience you wouldn't have any desire to end up in. In the end, the distress vanishes and the blood depletes out taking the genitals back to normal.
Here are a few home treatments:
Give it time: well, since blue balls end up going back to normal, give yourself a little time for the blood pressure to cool off. However, note that a blue ball typically takes an hour to go away on its own.
Exercise: Try the gym or maybe, a small exercise at home to relieve you of the pain, might help.
Live Health…. Play Healthy.
Image source: netdoctor.co.uk