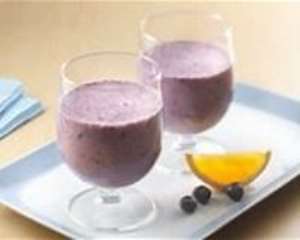 Photo- Betty Crocker
This Simple and healthy smoothie recipe is good to give you a refreshing start.
Ingredients
1 medium cucumber, peeled, seeded, and cut into 1-inch pieces
1 cup frozen blueberries
1 cup white grape juice or pear juice
1/2 cup low-fat plain yogurt
Direction
1. Blend cucumber, blueberries, juice, and yogurt.