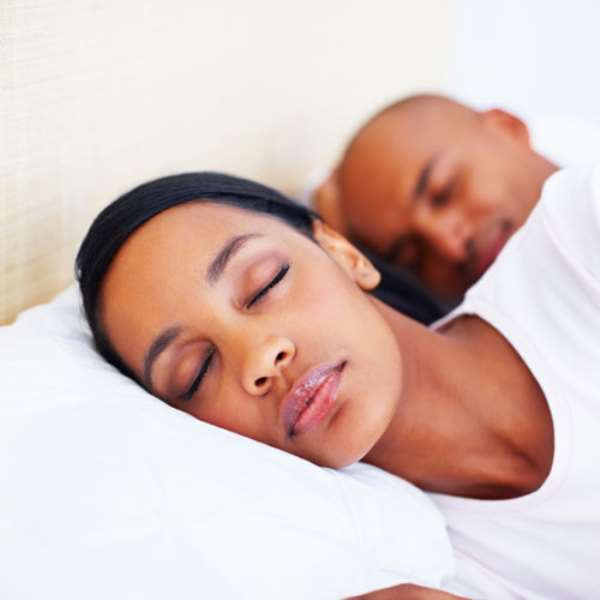 Photo- Squaredpixels/iStock
Let's call time on our 'Sleep Walk' on this forlorn Friday, even as we see off namesake and former Veep, with the following tips for sound sleep.
Virtually all of us may have experienced 'nketenkete' — Akan for hypoglycemia in a non-diseased person while asleep — at some point in life. Going to bed on an empty stomach may be as uncomfortable as fatal. At least, you'd definitely be rudely awakened at some point in your sleep, if you are to sleep at all. So, always eat your supper as tailored for you.
Again, stay clear of food that can be disruptive right before sleep. Heavy or calorie-dense foods, fatty or fried meals, spicy dishes, citrus fruits and carbonated drinks can trigger indigestion and other discomforts for some people. When this occurs close to bedtime, it can lead to painful heartburn that disrupts sleep.
As much as possible, stay off alcohol, caffeine and nicotine close to bedtime. Much as alcohol is documented to help you fall asleep faster, too much close to bedtime can disrupt sleep in the second half — the critical part — of sleep as the body begins to process the alcohol.
Try limiting daytime naps to 30 minutes. Napping does not make up for inadequate nighttime sleep. However, a short nap of 20-30 minutes can help to improve mood, alertness and performance.
If you have a chronic sleep problem and have tried them all to no meaningful effect, try exercises. Exercising helps to promote good quality sleep. As little as 20 minutes of aerobic exercise — such as walking or cycling — can critically improve nighttime sleep quality. Strenuous exercises, however, may not help.