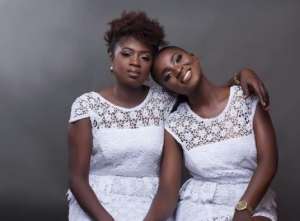 Actress Ahuofe Patri has lost her biological mother.
She announced the sad incident in an Instagram post on Monday.
She wrote, "I know you are resting. But I feel so lonely."
The post has since got many showbiz industry stakeholders to commiserate with her.
There are no details about the dead and the cause of death.
However one of Ahoufe Patri's friends, Kalybos gave her name as Sister Akos and he wished her to rest well.
Ahuofe Patri born Priscilla Opoku Agyeman came into the limelight through Kalybos' 'Boys Kasa' skit series and has since maintained her relevance in showbiz.
There had been several rumours about her and Kalybos having an eye for each other.
However, they have always maintained they were just friends.
Recently however she came out to say they have agreed to have a baby in two years if each of them hasn't found a partner.
The sad part is that she is having to bury her mother now. Condolences to her and her family.
By Francis Addo