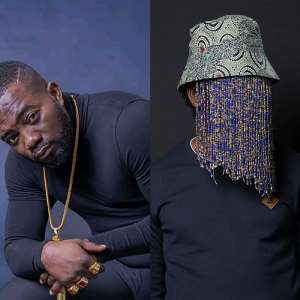 Naakay, a former member of now defunct music group Nkasei has revealed how his attempted suicide was subdued by Ghanaian investigative journalist Anas Aremyaw Anas.
According to him, after a split up with his colleague group member, he decided to relocate to the United States where he was caught up with depression.
The comical who went on to become a member of the American army stated that some repercussions in his life led him to the decision to end his live.
"I wanted to kill myself by jumping in on a train line because I was going through so much depression and to me, I thought ending it all up was the best and that was when Anas came into the picture," he stated during an interview on Angel FM yesterday.
He added that the words of the investigative journalist sunk into his heart and that kept him going till date.
Naakay stated that he left the country to the United States after the Nkasei group had their final album in 2006 where he started life all over again as a dishwasher in an Indian restaurant.
He revealed that he had a short stint with the US army.
Naakay, now Afro Jesus stated that he has set out to relaunch his music career and is currently in the country, pushing his craft and his upcoming 25 track album.