Trending Video: Stonebwoy's Sister Launches Fresh Attacks On Blakk Cedi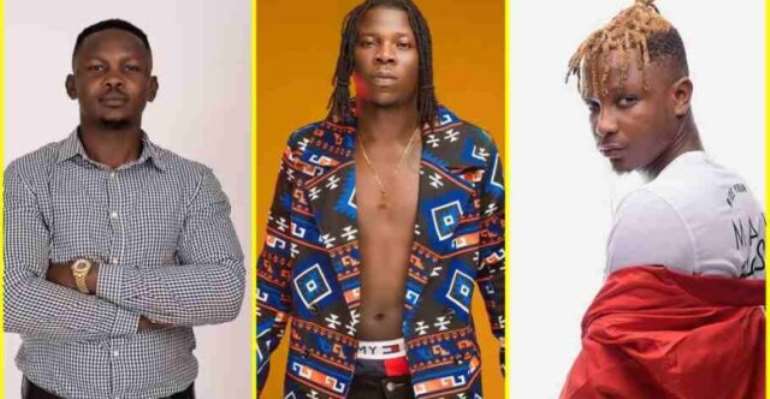 Following the attack on Kelvin boy and his response on social media yesterday, one insider of Stonebwoy's team, known as ''Hajia'' who is almost like a big sister to Stonebwoy have come out to reveal some secrets about the exit of Blakk Cedi, Kelvin Boy and OV from the Bhim nation camp.
Yesterday, news about an attack on ''Mea'' hit maker-Kelvin Boy, flooded social media and blogs across the country. Kelvin boy threw subliminal shots at the president of Bhim Nation, Stonebwoy after his bodyguard launched an attack on Kelvin Boy in Ashaiman.
Stonebwoy's ''sister'' (@she_loves_stonebwoy) has come out to address a lot of issues that have been buried following the exit of Blakk Cedi, OV, and Kelvin Boy from the Bhim Nation camp.
According to her, Blakk Cedi and his gang have been very ungrateful to Stonebwoy in lots of ways.
@She_loves_Stonebwoy revealed how Blakk Cedi used Stonebwoy's name several times, to take money from big brands without the knowledge of Stonebwoy's and his team. She also mentioned how Blakk Cedi lied to OV several about buying her a new car and renting an apartment.
She further stated how she helped Blakk Cedi when he was a ''nobody'' and had nothing.