John Dumelo Saddened Over Lack of Mobile Phone Companies In Africa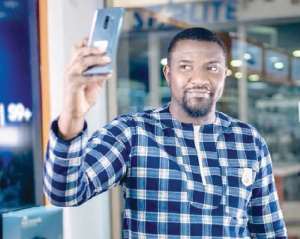 John Dumelo
John Dumelo Bemoans the lack of Mobile Phone Companies in Africa. He xpressed discomfort with how African countries continuously fail to utilise its natural resources to develop the continent.
According to him, tonnes of raw materials are exported out of the continent and processed out there before subsequently importing the end products back to Africans at a huge cost.
Describing it as unacceptable in an Instagram post, he mentioned mobile phones as a typical example.
Africa, he indicated, provides raw materials to the production of mobile phones worldwide but the billions of mobile phones used on the continent are imported. There is no single mobile phone production company owned by an African in Africa.
It is appalling, but he is hopeful the modern day "youth is ready to change the status quo."
"Nigeria has oil, Ghana has oil, Congo has abundant deposits of copper, uranium etc. Kenya has gypsum, zinc etc. Guinea has bauxite. I can go on and on about what each African country has to offer. Let me give you an example, Africa has over 420m mobile phone users. The number is expected to hit a billion mobile phone users in the next few years. Yet we don't produce our own mobile phones. We rather provide the raw materials to produce these phones and they are imported for us to use," he said.
"Africa has 60 percent of the world's uncultivated land. Yet we import billions of dollars of food. Let me just stop here before I write a long sermon. The youth are awake and we are ready to change the status quo. Nemo iudex In causa sua….We have the interest of Africa at heart and we will defy the principles of natural justice to be our own judge 30 years to come," he added.
Aside his political ambitions, John Dumelo is famed for his activities in the agriculture sector. For sometime now, he is being involved in farming and he hopes to build one of the biggest agricultural enterprises in Ghana.
His statement about Africa not processing raw materials is to empower the youth to work extra to effect a change.
---Daily Guide