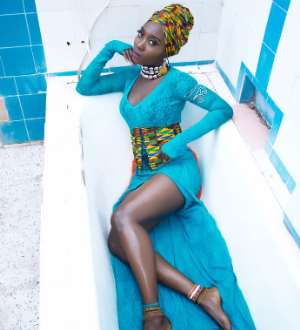 Known for her vocal prowess, singer NanaYaa has released a new single titled: 'Condom'.
The new song was produced by Ivan and was written by Kobby Symple.
In talking about her new jam, NanaYaa said; she is wishing all her fans a 'condom Christmas'. 'My fans need to jam this festive season hence this song at this time. According to NanaYaa this is the official Christmas jam from her to them' - she opined.
NanaYaa also jokily said that for the boys who always swerve using condoms your cup is full.
"This song is a different side of me, fans have not heard before - she lamented.
"Condom is a comic, easy to sing along and vibe; my special gift to them on my birthday" - NanaYaa contended.
Listen, download, comment, share and enjoy my new single - Condom below - NanaYaa mentioned:
SoundCloud: https://soundcloud.com/nanayaalive/nanayaa-condom-prod-by-ivan
Youtube link: https://www.youtube.com/watch?v=O7Q4vYvaBdc