Seperewa Thrills @Goethe-Institut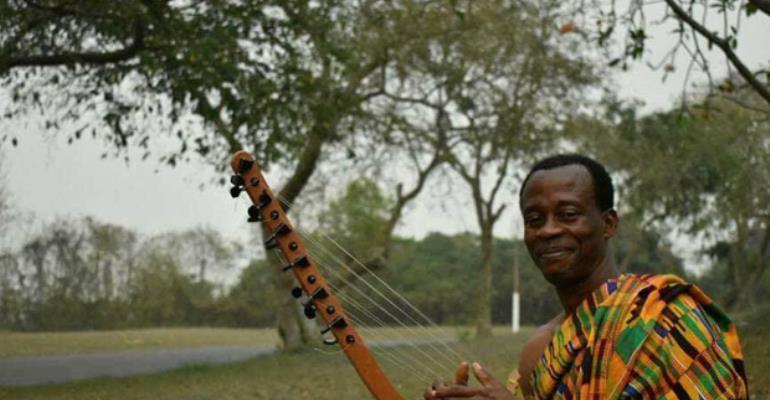 Acclaimed 'seperewa' player Osei Korankye and his two daughters— Abena Serwa Osei Korankye and Felicia Osei Korankye — will perform at the Goethe-Institut in Accra on Wednesday, November 7.
The trio will perform as part of a monthly acoustic music session dubbed 'Goethe-Abansuro', which ensures a direct engagement between artistes and audiences while providing a cozy atmosphere on the terrace of the Institut.
Osei Korankye has performed in the United States and several European and African countries with veteran musician Agya Koo Nimo and other musicians.
Currently an instructor at the Music Department, University of Ghana, he has successfully held numerous workshops for foreign and local musicians and students.
'Seperewa' belongs to a class of harp-lute chordophones typical in West Africa, with Ghana marking the easternmost area where harp-lutes are played in the region.
It is one of two types of harp-lutes played in Ghana with the other known as 'koriduo'.
A modern 'seperewa' typically has anywhere between 10 and 14 strings set onto a standing bridge and are connected to the neck of the instrument by winding them around it directly.
They are recognisable by a square wooden box resonator, which differ from the calabash resonators of Manding harp-lutes like the 'kora' or 'kamalengoni'.