Yvonne Okoro Fights Fan On Social Media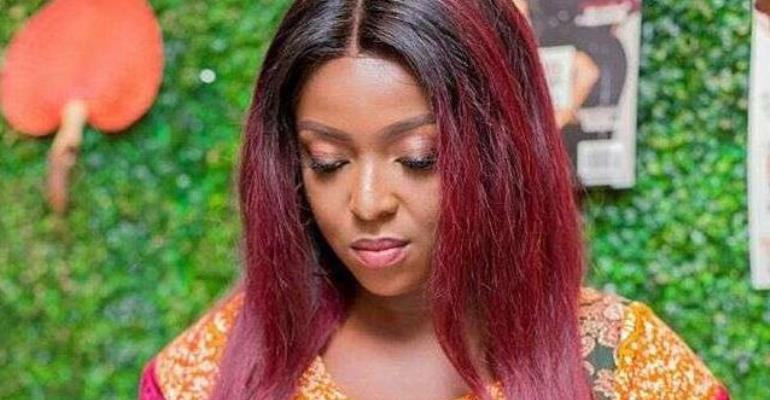 Elegant actress, Chinyere Yvonne Okoro, has taken a swipe at a fan who compared her to colleague actress Juliet Ibrahim.
It all started when a fan only identified as aminu831 jabbed her on twitter. The social media user claimed the actress's influence has diminished in the industry while Juliet Ibrahim is making waves in the movie industry.
"Yvonne Okoro, you are sorry. Because you aren't performing now. Juliet Ibrahim is doing her job well, inside Ghana and Nigeria. She has covered everything in the industry. Her savage and innuendos during movies and advertisements shows a [strong character]. Now, try to do your best. [Perhaps] you may reach her," the fan tweeted.
These remarks have irked the Miss Yvonne who replied him on social media. In her reply she indicated that the fan is a "little man" with no idea of who she is.
The actress tweeted back: "@aminu831 u make no sense at all.I just finished my LLB(law)..Let tht sink in little man."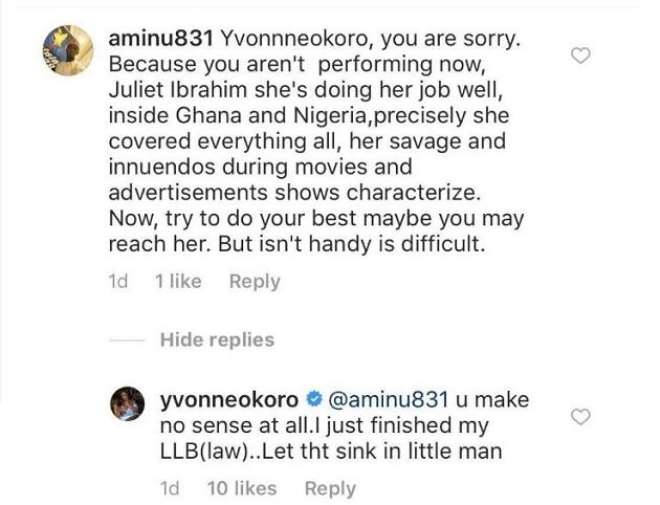 Dd[1]