December 7, 2017
|
Coming Events
African Bikini & Fashion Show Happening Tomorrow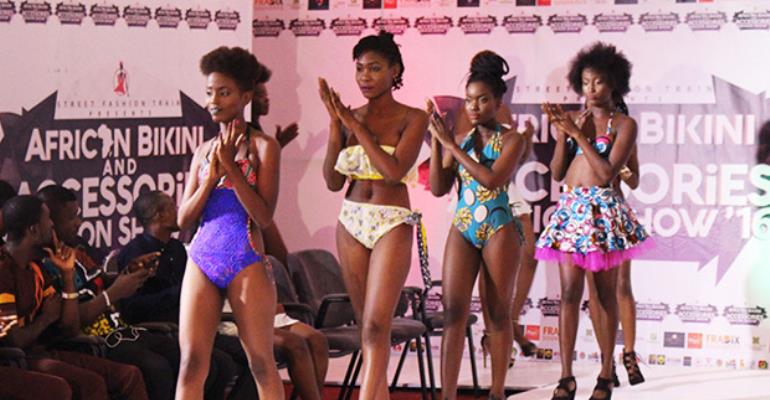 The Street Fashion Train Limited, in collaboration with the National Commission on Culture (NCC) and the National Theatre, will host the second edition of the African Bikini & Accessories Fashion Show at the La Palm Beach Hotel in Accra this Friday, December 8.
The second edition of the event is built on the successes chalked by the maiden edition held at the Holiday Inn Hotel in Accra in December last year.
This year's event, which is on the theme: 'Empowering Ghanaians To Be Self-Made Through Fashion', is aimed at creating a new and affordable opportunity for fashion designers to exhibit and promote their accessories and bikini on one platform to the outside world.
There will be a number of activities, including fashion and exhibition show dubbed 'The Sankofa Fashion & Exhibition Show' and live musical performances to entertain both fashion and music lovers.
The first edition of the event which was held last year was massively attended by many showbiz personalities and the public.
Designers who showcased their collection at last year's event were Adeziwa Vade, Naa Lamley Koutore, Bells Closet, Figs Fashion, George Amua, Nassak Collection, Latsoo Klodin and Eddy Omali.
The designers exhibited elegance and unique touches to their bikinis with the African fabric.
The audiences were treated to good comedy by David Aglah and a performance by Nenebi The Poet.
This year's event is being sponsored by La Palm Royal Beach and supported by Kaya Tours, Women In The Arts, Fradex Souvenirs, Danak and Pro Beauty Bleander Hair and Make-up.