Meet Rison, The Fast Rising Music Star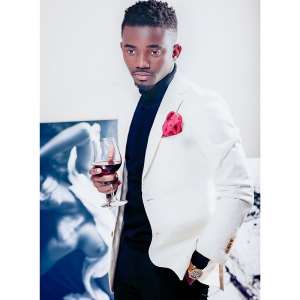 Anthony Rison better known as RISON is a Ghanaian-Nigerian recording artist, songwriter and performer based in Atlanta (USA)
Rison's knack for music started when he worked as a ghost writer for a New York-based production company called 'Overdrive' between 2012 and 2013.
He worked from their Chicago Office. After this short stint, he decided to do what he always wanted to do — write about his own experiences and perform them himself.
Rison is a multi talented musician who strides in all genres— whether it's penning a ballad like "Fill My Cup", dancehall inspired tunes like "Falling In Love" and "Bedroom Bully" or afro beats songs like "Maradona (Oya)" and "Shor Onaabu", He is well noted for the hit song 'I don't Want To Wait' that features Pappy Kojo .
His electrifying live performance this summer in Washington DC has really earned him much admiration.
He has been heavily tipped by most entertainment pundits and showbiz enthusiasts as the artiste with the potential of winning Grammy award for Ghana.
Watch Rison ft Pappy Kojo in the video below!