Kumawood Awards Organizers To Sue Adom TV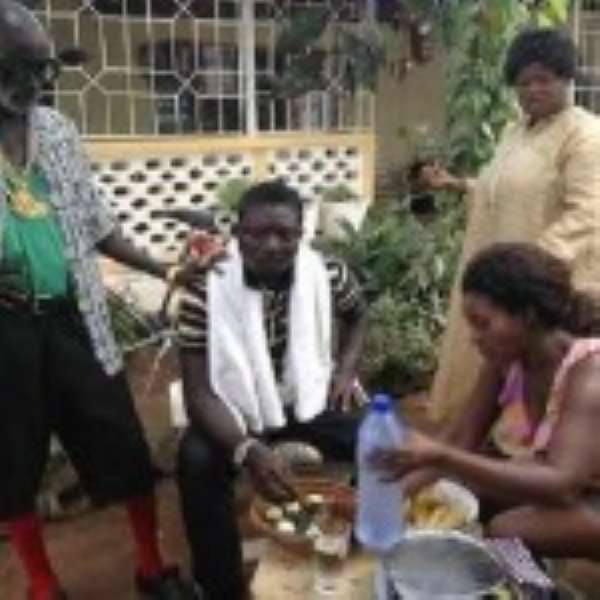 Kumawood and Akoben Film Festivals Awards has been a highly-patronized event since its commencement in 2011, however last Saturday, 23 rd January 2016 the KAFF Awards hit an all-time low as Organizers of the awards have threatened to take legal action against Adom TV a subsidiary of Multi Media Ltd. for gross impertinence shown to them.
Isaac Rockson communication strategists for KAFF in an interview with SeanCitygh.com at the events ground, said the management of Adom TV has breached the contract it signed with them in 2014.
It will be recalled that in 4th of December 2014 Adom TV happily announced a long term partnership with Kumawood Multimedia (SamDackus Initiative) to organize, highlight and improve the Kumawood Akoben Movie Awards which has been expanded to the Kumawood Akoben Film Festival and Awards (KAFFA).
In 2014 the awards events was organized by Kumawood Multimedia (SamDackus Initiative) and Adom TV (MultiTV) with support from major stakeholders of the film industry at Golden Tulip, Kumasi.
But the 2015 Edition, Adom TV was nowhere to be found at the event grounds leaving rooms for speculations.
This has infuriated, the management of KAFF Awards threatening to sue the television station for breaching the contract without prior notice.
Fans of the Awards have expressed grave concern on why Adom TV was not part of the program after agreeing to work with the organizers in a long term.
Isaac Rockson in an interview with SeanCitygh.com descended heavily on management of Adom TV demanding for an official apology or sues Multi Media entirely.
''Adom TV signed a contract with us for 3 years, they were part of the organization before the date was postponed to 23rd January but pull out without notifying us and is a complete gross insolence '' he stressed.