'I Don't Regret Being A Christian'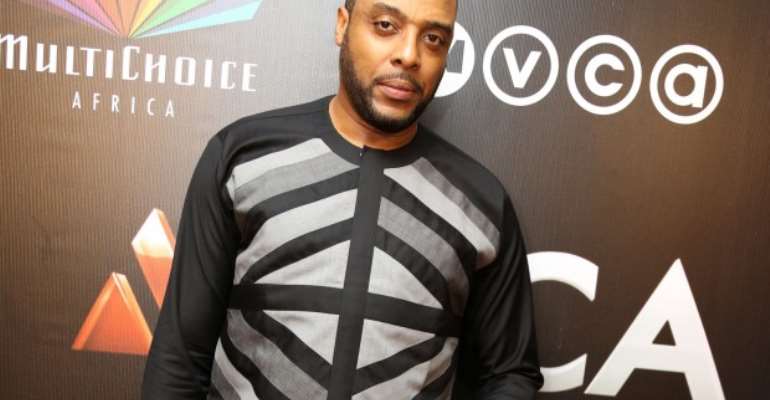 Kalu Ikeagwu
Popular Nigerian actor Kalu Ikeagwu has said it is lack of understanding that makes people think showbiz personalities cannot have a good relationship with God because of the nature of their work.
Speaking to NEWS-ONE, Kalu said one's profession does not determine whether one can be a good Christian or not. It rather depends on the individual and what he/she does with his/her profession.
According to him, he is a Christian and finds nothing wrong with his profession as an actor because he makes sure he does not mislead people with his work.
He has not played explicit roles ever since he gave his life to Christ. Also, he said he always prays and makes sure the role he plays influences people positively.
'What people don't understand is for you to love God, you must recognise that you are nothing; you are the worst of all sinners. For me I think myself as the worst of sinners or the most deprived so I know where my help comes from. It doesn't matter what you do or how you are doing it but when you stop seeing yourself as 'I am holier than these people so I deserve to go to heaven', when you stop seeing yourself as such and you see yourself for what you really are—miserable worm who always wants to spend on his own lost—then you start to see God as your saviour to cleanse you. The trick is not in you trying to live right. The trick is in knowing that you are filthy and holding onto Him and looking at Him all the time and then He will start cleansing you,' he said.
'I don't have any qualms about my profession. The fact that I am talented, what I do is proof that God put me in this position. I also told God, 'I want you to be my manager. You be my manager; if you going to get human beings to do my management for me, fine but I want you to be my manager.' If I am reading a script I always make sure it teaches something… whether I am playing good or bad guy. Of course there are some things I used to do that I may not be able to do—like explicit sex scenes and stuff like that—because I wouldn't let other people be misled by it. So those are the things simply led by the spirit of God. This is my ministry; what I do is my ministry… There was a role I played in Tinsel where I did something and someone commented on what I did and he said, 'now I know how the devil talks to people', because I was playing a bad guy… If I managed to achieve that then that is my work. I have other things doing, things to come. All the time I keep praying, 'God let people learn something …Let me be used as a tool.' So yeah it's my ministry so I have no qualms about what I do,' he added.
Kalu was among some celebs who attended the 2015 edition of 'Stars In Worship' organised by House Of Miracle Ministries.
He said he gave his life to God at different stages. But the final one was two years after a near death experience.
By Francis Addo (Twitter: @fdee50   Email: [email protected])