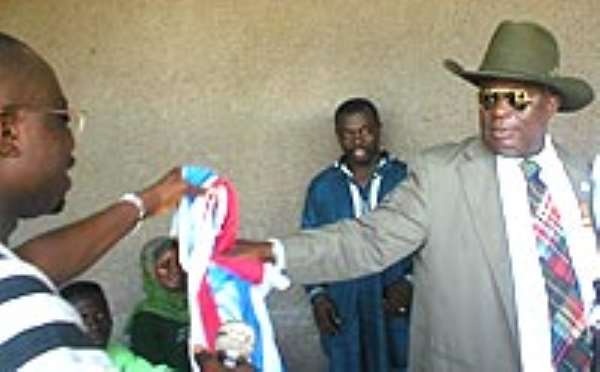 Kofi Wayo, former NPP member and now member of the PNC has described President Kufuor as power drunk who only cares about his personal needs.
According to him, the President has increased his per diem to the tune of over three thousand dollars ($3000) at the expense of the suffering Ghanaians who cannot afford three square meals a day.
He added that, President Kufuor does not seem to care about the hardship Ghanaians are going through because he is making all the money through the collection of fat per-diem by gallivanting abroad at the least chance he gets.
Comparing the era of the NDC and that of the NPP, he said, President Rawlings was moderate on Ghanaians by taking 500 dollars whenever he travelled abroad.
Kofi Wayo was speaking to the Metro TV's "Good morning Ghana" show in Accra yesterday.