Collaborative efforts needed to revive athletics- Owusu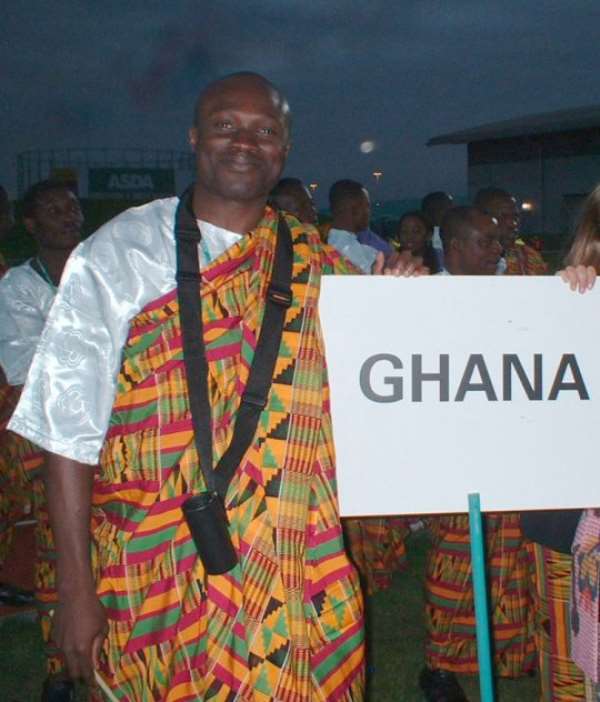 Accra, Nov 28, GNA - Andrew Owusu, one of Ghana's gold medallist at the just ended All Africa Games in Abuja, Nigeria, has said the revival of athletics in the country needs the collaborative efforts of all.
"The bulk of the work has been done by the athletes themselves and what is needed is the little support from the authorities and other individuals who have the interest of the sport at heart and we shall achieve more," Owusu stated.
Owusu, who was speaking with the GNA Sports, said the medals won at the just ended All Africa Games was mostly through the individual efforts of the athletes themselves.
Explaining further, Owusu said through the collective efforts of Ghanaian athletes mostly based in Europe and America the relay team had an extensive training in Germany, before the games and this resulted in their success.
He said the athletes have done their best adding that the ball is now in the courts of the authorities to complement their efforts.
He deplored the situation where monies meant for training are given to athletes during games when they are not necessarily needed.
He said any form motivation such as training allowances must be given to the athletes during their time of camping and training so that they can have the best of preparations before they go for international games.
On preparations being undertaken by the athletes for the Athens games, Owusu said they are finding a way of putting the sprinters together in April to start preparing for the event.
He said early preparation is the only way to achieve results and this is a step towards the Olympic games adding that with long preparations they are going to chalk a remarkable success.
The All Africa gold medallists stated that as part of their efforts to raise the standard of athletics in the country, a three-day seminar for athletic coaches is being organised at the Accra Sports Stadium to train coaches in modern trends of the sport.
The seminar, which started on Thursday, November 27 and expected to end on November 29. It is a programme of the International Athletics Amateur Federation (IAAF) and the Ghana Athletics Association (GAA) but was initiated by Ghanaian athletes outside the country.
Owusu expressed the hope that through the seminar, coaches could raise quality athletes for the nation who would be able to compete in future international events.