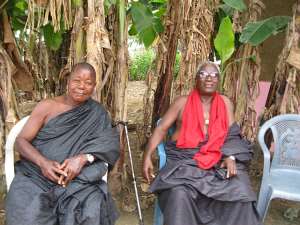 Sometimes I fear that the wisdom of the old is fading away without us knowing, leaving us lost in this world.
We See but Blind, we Read but not Between the Lines, We hear but not Listen, We Walk but not Straight, Our Minds but not Hearts, We speak but not ours, we Seek answers without Questioning............
The media, technology, pharmaceutical, society, religion,politics, corporate bodies, non-profit organizations, people, leaders, self?
Are we all getting lost, lost in the purpose of our being?
LOVE? Am I alone?

ADAPTED FOR OUR READERS: