Germany urged to end castration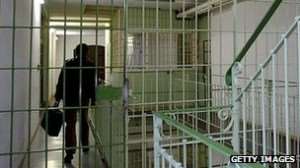 German law sets out stringent conditions for carrying out surgical castration
Europe's top human rights watchdog, the Council of Europe, has urged Germany to end the practice of surgically castrating sex offenders.
The council's anti-torture committee said such voluntary treatment, albeit rare in Germany, was "degrading".
In Germany no more than five sex offenders a year have been opting for castration, hoping it will lower their sex drives and reduce their jail term. The committee's recommendations are not binding but have great influence.
The committee's official title is the European Committee for the Prevention of Torture and Inhuman or Degrading Treatment or Punishment (CPT).
"Surgical castration is a mutilating, irreversible intervention and cannot be considered as a medical necessity in the context of the treatment of sexual offenders", the CPT report said. It was based on an investigation in Germany carried out in November-December 2010.
The BBC's Stephen Evans in Berlin says the German authorities argue that castration is not a punishment but a treatment which enables, as a government statement put it, "suffering tied to an abnormal sex drive… to be cured, or at least alleviated".
Research for the report revealed that of the 104 people operated on between 1970 and 1980, only 3% reoffended, compared with nearly half of those who refused castration or were denied it by the authorities. BBC