Cambodia: Revise or Abandon Draft NGO Law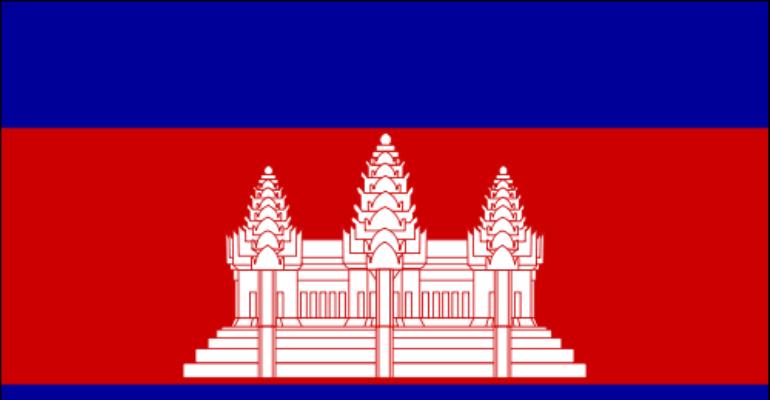 Dear Prime Minister of Cambodia,
I write to bring your immediate attention to Cambodia's draft Law on Associations and NGOs (LANGO).The draft law poses a serious threat to civil society's freedom of association and freedom of expression as it contains broad and vague provisions that could be used to arbitrarily deny registration or close NGOs or associations.
The main problems with the draft law are:
Registration remains compulsory despite repeated calls to follow international standards that registration be voluntary. Unregistered associations and NGOs are prohibited from operating. Mandatory registration undermines the right to freedom of association guaranteed by the Cambodian constitution, and Article 22 of the International Covenant on Civil and Political Rights, to which Cambodia is a party.
- Excessive registration and reporting procedures, which risk penalising and criminalising small organisations, associations, and community level networks, remain largely in place. A newly added clause allows the government to remove applicants that fail to submit a bank statement within 30 working days of notification of registration from the registration list. Such a decision, for which there is no appeal, will disproportionately affect groups operating at community- and commune- level, which often lack the resources to comply with these bureaucratic hurdles. They will also be vulnerable to prosecution for carrying out legitimate activities without the proper legal status.
- Concerns about a lack of legal safeguards, meaningful judicial review mechanisms, or right to appeal have not been addressed, and concerns regarding the vagueness of definitions in the original draft have not been dealt with. The only mention of an "appeal" in the original draft was a limited right of response by which applicants could correct "defect(s)" in their application if it was rejected. This has been completely removed in the second draft.
Any revisions should involve meaningful consultation with civil society organizations and aim to support their activities instead of creating a legal framework allowing for arbitrary closure of organizations or the denial of registration.
The 4th draft of the LANGO contains vague and unspecified terms that will enable the government to target critics by ordering their closure or denying them registration, the groups said. These terms should be clarified, and new and unnecessary barriers to the registration and operations of international NGOs should be eliminated. Furthermore, protections should be established to ensure that if an organization decides not to register, it is not denied legal status and therefore rendered incapacitated. Provisions placing burdensome notification requirements on community-based organizations should be removed.
Governments have a legitimate regulatory interest in providing benefits to organizations that become legal entities and preventing criminal activity. But such regulations cannot be used as a cover to undermine rights to freedom of association, expression and assembly, which are protected under the Cambodian constitution and international treaties to which Cambodia is a party.
The Cambodian context is critical for understanding the risk to Cambodia's civil society should the current draft of LANGO pass, the groups said. Cambodian governance is still missing the checks and balances found in functioning democracies that limit arbitrary action by the executive branch of government. Government officials who react most harshly to NGO criticisms frequently are found to have a financial stake in the case at hand. Therefore, to argue that Cambodia should have a specific law on NGOs simply because other countries have one ignores the Cambodian government's increasing actions to constrict public space for pluralistic debate and peaceful expression of views.
The fourth draft of LANGO fails to establish clear provisions to justify denial of registration to associations or NGOs. It violates Cambodia's obligations under international law, such as under article 22 of the International Covenant on Civil and Political Rights, to which Cambodia is party. LANGO also fails to include clear and objective standards in articles 28 and 29 concerning suspension or termination of registration. Article 28 provides that domestic organizations can be "dissolved by court decisions" but no further details are given, leaving matters to the discretion of a judiciary where political interference is common.
There are no provisions for appealing a suspension or termination and the law lacks procedural safeguards such as advance notice of regulatory action, opportunities to resolve problems prior to termination or suspension, or limiting termination to a sanction of last resort. Such provisions are extremely worrisome given the political and governance context of Cambodia, which is characterized by endemic corruption, arbitrary application of punitive legislation and an absence of judicial independence, the groups said. The Ministry of Interior's suspension in August of the NGO Sahmakum Teang Tnaut (STT) is a harbinger of the sudden, unilateral, and non-transparent actions this law will legitimize. The government has still failed to adequately indicate the legal basis for STT's suspension.
Despite promises by the Cambodian government to eliminate mandatory registration, the fourth draft makes legal status dependent on registration, and thus essentially maintains the requirement. The fourth draft represents a bait-and-switch by removing the mandatory clause but then requiring an organization to register if it wants to obtain legal status. Without legal status, it is unclear under the draft law whether an association or NGO will be able to operate in Cambodia since that status is required to enter into legal contracts, open bank accounts, hire staff, import materials, and collaborate with partners "for implementing aid projects according to the existing laws."
This arrangement effectively undermines respect for the right to freedom of association and cynically presents local associations and NGOs with the choice of either registering or facing constant bureaucratic roadblocks in their work. Although community-based organizations will no longer have to register, under article 5 of the draft law they will be required to provide prior written notice to local authorities who could be easily used to restrict their work.
While I recognize that governments have a legitimate regulatory interest in the activities of non-profit entities, there is a real risk the provisions of the law be used to undermine freedom of association, expression, or assembly.
I urge you please immediately revise or abandon the draft Ngo law .
I thank you for your attention to this important matter.
Sincerely yours,
William Nicholas Gomes
William's Desk
www.williamgomes.org