Why Most Blogs Fail, Is Your Blog Making Enough Money Online?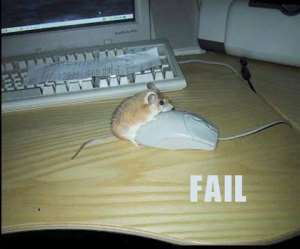 I have come across people in the world of blogging attributing the failure of many blogs to the ease at which a blog can be set up coupled with the no or less cost of running a blog syndrome.
Though the above are two of the numerous reasons why most blogs fail or have failed, I believe there is a common and far serious reason why most blogs are unable to survive the non money making stage to make it to the 'cash in' stage.
It is always refreshing and challenging to read and learn that certain big blogs like my all time favourites 'JohnChow.Com' and 'ProBloggers.Net' are making more than 30 thousand US Dollars each month.
The fact that many are making it with their blogs means you can also do it. In the same light, the fact that many have failed with their blogs and cannot even make a living out of them also means you can fall into the failing ditch of blogging.
If you care to know, Technorati reported in the beginning of 2009 that there are over 200 million blogs online. I certainly know there is more than that by now and even a lot of people contested this figure then, saying there are more blogs than just 200 million.
However, less than 1 percent of these blogs can boost of a decent income.  When I say a decent income, I mean just enough to enable their owners make a living.
Where does your blog fall now? If your blog is not in the less than 1 percent zone, then you seriously have some work to do and push it there else you will end up with the majority, the failing or failed blogs. Continue Reading From Here
…………………………………………………………………………………………………
Chris-Vincent is an internet enthusiast & entrepreneur, web developer and a blogger, a law student with special interest in Human Success, Personal Development and Achievements.
As a multi-niche blogger, areas of web development, internet entrepreneurship and marketing are a close heartfelt passion. He enjoys blogging and making money online. He loves to teach and share his online money making tips for free with others on www.ScrewLife.Com
Chris-Vincent runs with the catchphrase 'Success Is A Right, Not A Privilege'.
Chris-Vincent Agyapong Febiri - GhanaCelebrities