Bolly Mature vs Young Romantic Love Stories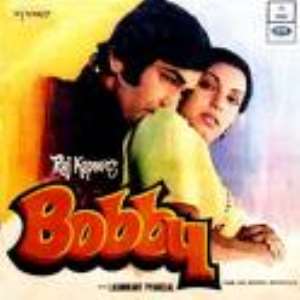 Bollywood has made movies on love stories that were a delight for teeny boppers and professed romantic love. The viewers also were interested in these teen romances. Such is the scenario that even (old) aged heroes romanced girls half their ages or their grand daughter ages. It would haven graceful for them to act in mature love stories that reflected their age.
There have been movies made on love stories that launched young pair's careers apart from being their debuted blockbusters. Star sons and daughters had arrived grandly with these young romantic stories.
There is other side too. The mature love stories too were made that reflected companionship in the twilight years of life. Yes, love was there but it was not the romantic or bodily love. It was based on understanding and care. The teen or 20+ or 30+ love had given way to mature love of 40+, 50+ to 100+.
The society too should grow up to accept mature relationships and not taunt them. Marriages between senior couples should be encouraged. It is better than living alone and dying of unfulfilled feelings. Old age and senior citizen love stories would be laughed at. It is this negative mindset that has to be upgraded.
Not many movies reflecting this mature love are in Bollywood but the ones that have been made are promising and portend well for the future. Bollywood seems to be moving with the times. Experimenting has produced some unique results.
Young Romantic Love Stories:
BOBBY (1973): Rishi Kapoor/Dimple Kapadia. Rishi had already acted in Mera Naam Joker (1970) as a child actor. Bobby frocks became the craze. Dimple was the nation's teen icon and 'chaabi kho jaaye' was the teen national song.
LOVE STORY (1981): Kumar Gaurav/Vijayata Pandit. Vijayata had already acted in Mit Jayenge Mitne Waale (1977) as a child actor. Girls waited patiently for Kumar to arrive. Why won't they when Kumar had charmed the old and yong alike. The nation went in a tizzy with this new phenomenon.
EK DUUJE KE LIYE (1981): Kamal Hassan/Rati Agnihotri. Kamal had already acted in 72 movies as a child actor/young hero while Rati had acted in 17 Tamil movies. Debuting in Bollywood, this was a huge huge success. It made Rati a star. But Kamal found no favour in apna chikna gora industry.
HERO (1983): Jackie Shroff/Meenakshi Seshadri. Jackie had already acted in Heera Panna (1973) and Swami Dada (1982). Meenakshi had acted in Painter Babu (1983). He successfully became a hero after this mega success. Girls swooned over his postures and mannerisms. Reminded one of Rajesh Khanna days.
BETAAB (1983): Sunny Deol/Amrita Singh. It was so natural and charming love story that watching it today too keeps it fresh and alive in memory. Long live Sunny paaji.
QAYAMAT SE QAYAMAT TAK (1988): Aamir Khan/Juhi Chawla. Aamir had already acted in Yaadon Ki Baraat (1973), Madhosh (1974) and Holi (1984) as a child actor/young man and Juhi in Saltanat (1986) and Premaloka (1987). Rest, as they say is history. The tingu became a giant in Bollywood. Touch wood!
MAINE PYAAR KIYA (1989): Salman Khan/Bhagyashree Patwardhan. Salman had already acted in Biwi Ho To Aisi (1988) and Bhagya in a TV serial Kachchi Dhoop (1987). He stole our hearts along with the kabootar (aa aa). The songs added to the hit flavour.
AASHIQUI (1990): Rahul Roy/Anu Agrawal. There were no histrionics talent-wise but the movie is remembered for its melodious songs that sent an entire nation singing "jaane jigar jaaneman." As for the actors, their careers went nowhere. Where they are now, God alone knows.
KAHO NAA…PYAAR HAI (2000): Hrithik Roshan/Amisha Patel. Hrithik had already acted as a child actor in Aap Ke Deewane/Asha (1980) and Bhagwan Dada (1986). It was Hrithik all the way. He broke the troika of the Khans (Aamir, SRK and Salman). He was truly the hero – posh, dashing, tall and handsome. I don't have any more words.
JAANE TU…YA JAANE NA (2008): Imran Khan/Genelia D'Souza. Imran had already worked as a child actor in QSQT (1988) and Jo Jeeta Wohi Sikandar (1992). Genelia had already acted in 18 movies debuting with Tujhe Meri Kasam (2003). Aamir not only handled his career well, he launched his nephew Imran in a blockbuster. As they say rest is history (was repeated here.)
Mature Love Stories:
KABHI KABHIE (1976): Amitabh Bachchan/Waheeda Rahman; Shashi Kapoor/Rakhee. Amitabh loves Rakhee but marries Waheeda. Shashi marries Rakhee. The twilight years' relationships are well etched.
BIN PHERE HUM TERE (1979): Rajendra Kumar/Asha Parekh. A mature love story where ceremony, paper certificate, witness or photos don't matter. A commitment to each other counts. Rajendra and Asha are bonded to each other but are not married. He dies and Asha takes over all his responsibilities.
SHRIMAN SHRIMATI (1982): Sanjeev Kumar/Rakhee. Both are a foil to each other. Acting in tandem, they try to create a healthy society by spreading happiness and solving neighbours' problems. Light hearted comedy too.
KHOON BHARI MAANG (1988): Rekha/Shatrughan Sinha. Rekha's husband Rakesh Roshan is murdered. She is thrown to crocodile but survives. She returns with a vengeance and is ably supported by Shatrughan Sinha.
BAGHBAAN (2003): Amitabh Bachchan/Hema Malini. Don't children need to take care of their aged parents when they are all grown-up? Should only parents take care of their children? A sensitive issue of old age/senior citizens backed by powerful performances by Amitabh and Hema.
PYAAR MEIN TWIST (2005): Rishi Kapoor/Dimple Kapadia. Both are business persons with grown up children. Along with the children, they also realise their feelings for each other. Indeed a mature love story.
PHIR KABHI (2008): Mithun Chakraborty/ Dimple Kapadia. It is based on the lives of senior citizens of our society. Mithun loved Dimple but marries Rati Agnihotri, who dies in old age. He then meets Dimple and their loneliness becomes one.
JAANE TU YA JAANE NA (2008): Naseeruddin Shah/Ratna Pathak Shah. Real life couple in a strange situation. He is a deceased (wall picture) husband doling out advice to his alive-and-kicking wife Ratna. Quite a long distance (yet so near) relationship.
DELHI 6 (2009): Rishi Kapoor/Tanvi Azmi. Rishi, once a young Muslim nawab was in love with Hindu Tanvi. As Tanvi's parents' get her married to a suitable boy in their own community, Rishi remains a bachelor in lovely memories of Tanvi. He later bonds well with her grown-up son.
TUM MILO TO SAHI (2010): Nana Patekar/Dimple Kapadia. He is a café owner and she a Parsi woman. It's an engrossing tale of how they come to appreciate each other despite contrary natures.