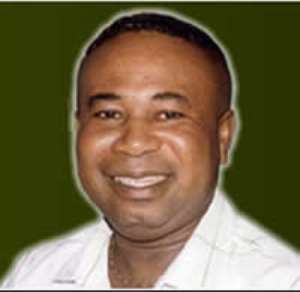 Nii Lamptey Mills under fire
I was surprised to read from the October 23, 2009 edition of the Daily Graphic that the Circuit Court in Accra had decided to discharge Mr Enoch Nii Lamptey-Mills, proprietor of the Great Lamptey Mills Institute, who had been charged with compulsorily marrying his former student.
According to the story, he had impregnated his female student during an illicit sexual affair while she was a student at the Great Lamptey Mills Institute at Kasoa.
This case clearly demonstrates the judge's lack of appreciation of the broader context and prevalence of violence against girls in school, and implications for social engineering and protection of the rights of school girls in Ghana.
The basic fact that has not been denied is that a school girl, while a student in school, was sexually abused by the principal of her school. In these days of HIV and AIDS, the school principal had unprotected sex with her, and got her pregnant.
The remedy for this situation is a marriage of the girl, an educational scholarship to South Africa for the unborn child, a scholarship to ensure the victim completes her education to the university level, and a promise to compensate the victim with a house.
According to the Daily Graphic account by Albert Salia on September 11, 2009, the proprietor of the Great Lamptey Mills Institute was arrested by the Police for allegedly impregnating and marrying a 16 year-old-girl. It is reported that the victim is now 17 years old, and has given birth to a child whose father is Mr Enoch Lamptey Mills.
The victim was then a student of the Great Lamptey Mills Senior High School at Kasoa when she was impregnated by her school principal.
According to the Daily Graphic account, Mr Enoch Lamptey-Mills started having a sexual relationship with the victim when he started paying her school fees due to the inability of her parents to pay her fees.
My first issue is with the police investigators at the Domestic Violence and Victims Support Unit (DOVVSU) of the Ghana Police Service.
Why was a charge of compulsory marriage which is a misdemeanour proffered against Enoch Lamptey-Mills? Why not a charge of defilement? What did the investigation reveal and at what age did the sexual relationship begin?
If it begun before she was 16, should a charge of defilement not have been proffered against him?
The next is the Honourable judge Mrs Georgina Mensah-Datsa. I believe she should have reviewed the context of the case and given a more comprehensive ruling that would have acted as a deterrent, especially to other teachers, principals and school authorities, who are sexually abusing school girls and boys in their care.
The judge was too lenient with Enoch Lamptey-Mills, by her ruling she is condoning the remedy of 'have sex with a girl, impregnate her, and then marry her?'.
This sends wrong signals to perpetrators of violence against girls in schools and survivors of this violence. Have the prosecution at DOVVSU or the Judge ordered that the victim receive counselling and is seen by a clinical psychologist?
Even if the charge levelled against Lamptey- Mills was a misdemeanour and allowed for out-of-court settlement, there should have been an investigation into his marriage status to ascertain whether he was in a polygamous marriage and already has a wife and could marry more wives.
Would this 17-year-old girl victim be one of many wives and is this marriage in her best interest? Is she ready for marriage?
Is this a case that should be allowed to be settled out of court? Should there not be further investigation to ascertain the circumstances under which a-16-year-old student in a day or boarding educational institution be sexually abused by no other authority than the principal of her school? How could this have happened?
Should Great Lamptey Mills Institute not be investigated?
Why did the judge not consider this issue about the official position of Enoch Lamptey- Mills as principal and the fact that he has abused his position as principal to sexually abuse an under-privileged female student?
Is the silence of the Minster of Education and the Director-General of the Ghana Education Service and the Director of the Girl Child Directorate of the Ghana Education Service on this issue not deafening?
What about institutions that have oversight and supervisory responsibility of private schools in Ghana?
The Police prosecution failed the girl child in Ghana, and the judge failed her also. Thank you, Child Rights International and Daily Graphic for highlighting this issue.
To Mr Enoch Lamptey-Mills, I do not think you are fit to be a Principal of Great Lamptey Mills Institute or any educational institute in Ghana, please resign from that position.
Honourable Tetteh-Enyo, this case clearly illustrates the Ghana Education Service's inability to protect girls from sexual abuse in schools. Please intervene to save the Ghanaian girl-child from having to marry their headmasters.
Credit: Nana Oye Lithur/Daily Guide