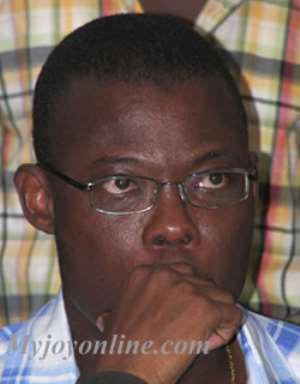 The embattled Finance Minister designate, Fiifi Kwetey has been approved by the Appointments Committee of Parliament by a majority decision.
The approval was opposed by the minority members of the committee necessitating a vote at the committee level.
The minority however, lost the vote as a result of their numerical disadvantage paving the way for Mr. Kwetey's approval.
The debate on Mr. Kwetey's approval by the Committee of the Whole has been deferred to Friday, March 27, 2009.
The Minority MPs are expected to vehemently argue against the approval when the report is laid before the House.
The Deputy Finance and Economic Planning Minister designate endured one of the longest grilling at the vetting process, going through some four hours of questioning and arguments, mainly on statements he was said to have made during electioneering campaigns for the 2008 elections. He is also the Propaganda Secretary of the ruling NDC.
The Minority side of the Appointments Committee faulted him for allegedly peddling some untruths and therefore advocated the withdrawal of his nomination.
They contended he had in the heat of the electioneering campaigns alleged that thugs of the NPP flag-bearer, Nana Akufo-Addo had beaten an NDC supporter up, paralyzing him in the process.
But that assertion, they intimated was false and malicious as the said victim, Alhaji Abu suffered his paralysis from an accident.
These arguments are set to be rehashed when the committee report on Fiifi Kwetey is laid before the House on Friday.
Story by Malik Abass Daabu