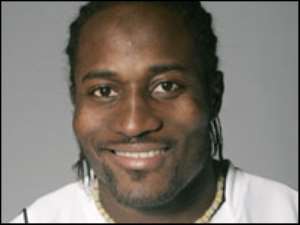 ATIKU WILL KNOW FATE THIS WEEK Inverness manager Craig Brewster hopes that Ghanaian trialist Ibrahim Atiku can be his very own Laryea Kingston.
The 25-year-old is on a week's trial at the Highlanders and Brewster hopes that Atiku can show himself worthy of a deal.
"It is always good to bring in players for a few days or a week to see how they are going to do," Brewster told the Press and Journal.
"I think he is good friends with Laryea Kingston at Hearts. He grew up with him.
"Kingston is a quality player and he has done well for Hearts. His discipline is slightly better now as they had a few question marks over that at the start of his career there.
"The good thing is when you bring boys on trial you are not under any obligation to sign them. Instead of looking at DVDs, you are looking at the real thing from a training point of view.
"The only disappointing thing is that we cannot play trialists in competitive games, even reserve games."
Atiku, who has previously had trials at Manchester United and Borussia Dortmund, could seal a deal to replace Markus Paatelainen who ended his contract with Brewster?s side last week.
Brewster said: "He plays in midfield, in the wider roles, through the middle or just off the front players and is an attacking player. He is certainly sharp, a strong boy and a quick runner.
"Like Dan Wagaluka he has a good understanding of the game and he played in Sweden where they have a similar league to ourselves.
"We will see how he adapts to the rest of the boys. We will see how the week goes and take it from there. Sometimes you look for something a bit different to see what these guys have got."
For more Ghana football news visit www.ghanasoccernet.com