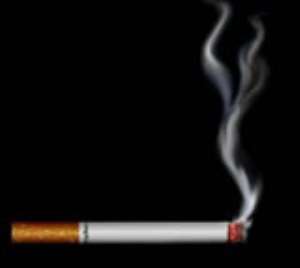 The Brong Ahafo Regional Director of the Ghana Health Service (GHS), Dr Aaron Offei, has criticised the bad practice of taking alcohol and smoking after undertaking fitness exercices.

He noted that the practice did not bring any health benefit but rather put the lives of those who embarked on the fitness walk at risk.

He therefore advised people who wanted to avoid heart related diseases and to have a good physical condition to stop taking alcohol and smoking after such exercises.
Dr Offei expressed this sentiment at the forecourt of the Sunyani Municipal Hospital, just before the start of a walk to mark regional World Heart Day (WHD) Celebration, in the Brong-Ahafo Region this year under the theme "Do you know your risk?"

It was organised by the Ghana Heart Foundation, National Cardiothoracic Centre, Ghana Society of Hypertension and Cardiology, Help Age and Federation of Ghana Medical Students Association with support from the GHS, the World Health Organisation and World Heart Federation. It was to create awareness on the risk factors for heart diseases and stroke which are the world's largest killers.
The walk that took place during the weekend, began from the Sunyani Municipal Hospital, and lasted for about four hours, with the participants going through some of the principal streets of the Sunyani Municipality and ended at the Sunyani Coronation Park.

At the Park, the participants including school children, workers from the various government health facilities, the Regional Health Directorate, ministries, department and agencies as well as a cross section of the public undertook aerobics.

Dr Offei in his remarks observed that recently, many Ghanaians have adopted the practice of drinking alcohol and smoking immediately after undertaking an exercise or a walk and cautioned that the practice must stop if people wanted to reap the health benefits of exercising and walking.
He further called for a daily exercise to keep all the organs in the body in order and stressed the need for people to avoid fatty and sugar-based foods, alcohol and cigarette to cut down the incidence of stroke, diabetes, high cholesterol and heart diseases which he said were the leading cause of death in adult Ghanaians.

The Brong Ahafo Deputy Regiona lMinister, Nana Abraham Kwadwo Kwakye who also took part in the walk reiterated the need for every Ghanaian to cultivate the habit of exercising to reduce the incidence of heart related diseases, and added that the human heart could be likened to a car engine and if any system or organ in the body do not function well it affected the heart.
He advised people to desist from certain lifestyles that would put their health at risk and to cultivate healthy eating lifestyles that would put their health at risk and to cultivate healthy eating.
Source: Daily Graphic